Hongkong Pengfei Pharmaceutical  Technology  Co.,Ltd

Hongkong Pengfei Pharmaceutical  Technology  Co.,Ltd Choose us, best, professional steroid team wa
Home>Products>SARMS Anabolic Steroids>Adrafinil Sarms Steroids CRL-40028 63547-13-7 For Wakefulness / Reduce
English
Adrafinil Sarms Steroids CRL-40028 63547-13-7 For Wakefulness / Reduce
Hongkong Saichuang

Sarms

Hubei China

ISO9001

10grams

Negociatable

As customers request

Within 24hours after received payment

T/T, Western Union, MoneyGram

5000kg per month
Hongkong Pengfei Pharmaceutical  Technology  Co.,Ltd
Hongkong Pengfei Pharmaceutical  Technology  Co.,LtdChina
Hongkong Pengfei Pharmaceutical  Technology  Co.,Ltd2020-07-10 09:46:19

Welcome to my shop! Glad to serve you! Please send your question!
Product Details
Product Name:
Adrafinil
Synonyms:
CRL-40028
PubChem:
3033226
Number:
63547-13-7
Bioavailability:
80%
DrugBank:
DB08925
ChemSpider:
2297976
UNII:
BI81Z4542G
KEGG:
D07348
ChEMBL:
CHEMBL93077
Formula:
C15H15NO3S
Molar mass:
289.351 g/mol
Assay:
99%
Grade:
USP/BP
Appearance:
White Powder
Routes of administration:
Oral
ATC code:
N06BX17
Product Description
Pharmaceutical use raw material Adrafinil sarms steroids CRL-40028 63547-13-7 For Wakefulness / Reduce Drowsiness
1.Quick Detail:
| | |
| --- | --- |
| Product name: | Adrafinil |
| Chemical Name: | 2-[(Diphenylmethyl)sulfinyl]acetohydroxamic acid |
| : | 63547-13-7 |
| EINECS: | 264-303-1 |
| MF: | C15H15NO3S |
| MW: | 289.35 |
| Appearance: | White powder |
| Assay: | 99.0% min |
| Grade: | Pharmaceutical Grade |
| Storage: | Store in cool and dry places |
Introduction:
Adrafinil is a mild central nervous system stimulant drug used to relieve excessive sleepiness and inattention in elderly patients. It is also used off-label by individuals wishing to avoid fatigue, such as night workers or others who need to stay awake and alert for long periods of time
Adrafinil is a discontinued wakefulness-promoting agent (or eugeroic) that was formerly used in France to
promote vigilance (alertness), attention, wakefulness, mood, and other parameters, particularly in the
elderly.It was also used off-label by individuals who wished to avoid fatigue, such as night workers or
others who needed to stay awake and alert for long periods of time.
Additionally,Adrafinil (Olmifon) is know to be a Nootropic compound, considered to be a eugeroic.In
addition to being able to produce cognitive benefits, Adrafinil and other eugeroics act as stimulants.
Adrafinil is particularly considered to be effective for increasing daytime wakefulness and alertness as well
as positively affecting mood, energy levels, motivation and reaction time.
Function:
Increases Mental Alertness and Energy

Shown to Improve Focus and Concentration

Alleviates Drowsiness and Fatigue from Sleep Deprivation

Reported to Increase Motivation and Productivity

Increases Wakefulness Without Jitters or Over-Stimulation
Dosage:
A typical adrafinil dosage is 600 mg - 1200 mg, though people have reported benefits with doses as low as 200mg. 600 mg of adrafinil corresponds to about 2/8 of a teaspoon or 1.2cc of adrafinil powder.
Adrafinil should not be taken in the evening due to its propensity to disrupt sleep. Taking adrafinil early in the morning is unlikely to disrupt sleep since about 50% of the active agent (modafinil) will be cleared after 15 hours.
| | |
| --- | --- |
| Product name | |
| Auranofin | 34031-32-8 |
| Sulindac | 38194-50-2 |
| Flupirtine Maleate | 75507-68-5 |
| Benzydamine | 132-69-4 |
| Loxoprofen | 68767-14-6 |
| Benorilate | 5003-48-5 |
| Mefenamic Acid | 61-68-7 |
| Phenylbutazone Sodium Salt | 150399-21-6 |
| Carprofen | 53716-49-7 |
| 2,5-dihydroxybenzoic acid | 490-79-9 |
| Lederfen | 36330-85-5 |
| Fenazox | 61618-27-7 |
| Diflunisal | 22494-42-4 |
| Feprazone | 30748-29-9 |
| Leflunomide | 75706-12-6 |
| Chlorfenamic Acid | 13278-36-9 |
| Rofecoxib | 162011-90-7 |
| Tenoxicam | 59804-37-4 |
| Aspirin-dl-lysine | 62952-06-1 |
| Propacetamol Hydrochloride | 66532-86-3 |
| Nabumetone | 42924-53-8 |
| Diphenyl Pyrazolidinedione | 50-33-9 |
| Tolfenamic Acid | 13710-19-5 |
| allopurinol | 315-30-0 |
| Felbinac | 572-52-9 |
| Andrographolide | 5508-58-7 |
| Letosteine | 53943-88-7 |
| Flurbiprofen | 5104-49-4 |
| Dexketoprofen | 22161-81-5 |
| Aceclofenac | 89796-99-6 |
| acemetacin | 53164-05-9 |
| Ibuprofen lysine | 57469-77-9 |
| dexibuprofen | 51146-56-6 |
| Antipyrine | 60-80-0 |
| Metamizole Sodium | 68-89-3 |
| Diclofenac Potassium | 15307-81-0 |
| Nefopam Hydrochloride | 23327-57-3 |
| sodium salicylate | 54-21-7 |
| Naproxen | 22204-53-1 |
| Naproxen Sodium | 26159-34-2 |
| Diclofenac | 15307-86-5 |
| Diclofenac Sodium | 15307-79-6 |
| Diclofenac Diethylamine Emulgel | 213-16-8 |
| Ibuprofen | 15687-27-1 |
| ketoprofen | 22071-15-4 |
| Acetamino phen | 103-90-2 |
| Meloxicam | 71125-38-7 |
| Piroxicam | 36322-90-4 |
| Benzocaine | 1994-o7-4 |
| aspirin | 50-78-2 |
| Aminopyrine | 58-15-1 |
| Indomethacin | 53-86-1 |
| dyclonlne | 536-43-6 |
| Salicylic acid | 69-72-7 |
| pranoprofen | 52549-17-4 |
| Carisoprodol | 78-44-4 |
| zaltoprofen | 89482-00-8 |
| Lappaconite Hydrobromide | 97792-45-5 |
| Celecoxib | 169590-42-5 |
| Loxoprofen Sodium | 80382-23-6 |
| Deoxycholic acid | 83-44-3 |
| Rotundine | 10097-84-4 |
| Carisoprodol | 78-44-4 |
My Contact info:
Skype:Shun Sun1987
E-mail:
WhatsAPP:+8618872220694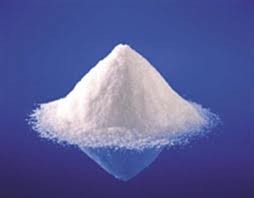 Adrafinil Sarms Steroids CRL-40028 63547-13-7 For Wakefulness / Reduce Images
Contact Us
Hongkong Pengfei Pharmaceutical  Technology  Co.,Ltd

Address

Phone(Working Time)

Fax