Hongkong Pengfei Pharmaceutical  Technology  Co.,Ltd

Hongkong Pengfei Pharmaceutical  Technology  Co.,Ltd Choose us, best, professional steroid team wa
Home>Products>Prohormones Steroids>Muscle Strength Improve Enhancement Peptide Tb 500 White Lyophilized Powder No
English
Muscle Strength Improve Enhancement Peptide Tb 500 White Lyophilized Powder No
Hongkong Saichuang

Peptide

China

ISO9001

1vial

Negotiated

Vials

Within 3-7days after received payment

T/T, Western Union, MoneyGram

5000vials per month
Hongkong Pengfei Pharmaceutical  Technology  Co.,Ltd
Hongkong Pengfei Pharmaceutical  Technology  Co.,LtdChina
Hongkong Pengfei Pharmaceutical  Technology  Co.,Ltd2020-07-10 09:46:19

Welcome to my shop! Glad to serve you! Please send your question!
Product Details
| | | | | | |
| --- | --- | --- | --- | --- | --- |
| Product Name: | tb 500 | No: | 77591-33-4 | Molecular Formula: | Molecular Formula |
| Molecular Weight: | 4963.49 | Purity (HPLC): | 99.5%min | Single Impurity (HPLC): | Single Impurity (HPLC) |
| Amino Acid Composition: | ± 10% of theoretical | Peptide Content (N%): | ≥ 80.0% | Water Content(Karl Fischer): | ≤ 5.0% |
| Acetate Content (HPIC): | ≤ 15.0% | Mass Balance: | 95.0~105.0% | Appearance: | White powder |
Product Description
Muscle Strength Improve Enhancement Peptide Tb 500 White Lyophilized Powder No 77591-33-4
Description:
TB-500 is a synthetic fraction of the protein thymosin beta-4, which is present in virtually all human and animal cells. The main purpose of this peptide is to promote healing and prevent injuries. It also promotes creation of new blood and muscle cells. The healing effects of TB-500 have been observed in tendons, ligaments, muscle, skin, heart, and the eyes. Thymosin beta-4 is naturally produced in higher concentration where tissue has been damaged. This peptide is also a very potent anti-inflammatory agent.
TB-500 is different from other repair factors such as growth hormone & IGF-1 because it promotes endothelial and keratinocyte migration. It also does not bind to the extracellular matrix and has a very low molecular weight. Because of this it can travel long distances through the tissues in the human body.
One of TB-500 key mechanisms of action is its ability to regulate the cell-building protein - Acting. Of the thousands of proteins present within human cells, acting represents roughly 10% of the total. It is thus a vital component of cell structure and movement.
Specifications:
TB-500
Unit Size: 2mg
Synonyms: Thymosin Beta 4
Appearance: Lyophilized White Powder
NO: 77591-33-4
Molecular Weight: 4963.44
Molecular Formula: C212H350N56O78S
Purity: 99.49%
Sequence: Ac-Ser-Asp-Lys-Pro-Asp-Met-Ala-Glu-Ile-Glu-Lys-Phe-Asp-Lys-Ser-Lys-Leu-Lys-Lys-Thr-Glu-Thr-Gln-Glu-Lys-Asn-Pro-Leu-Pro-Ser-Lys-Glu-Thr- Ile-Glu-Gln-Glu-Lys-Gln-Ala-Gly-Glu-Ser-OH
Storage:Stable at room temperature for 90 days, It should be stored in a freezer for any extended period of time.
Effects of TB-500:
Recent laboratory research and clinical studies conducted using TB-500 (Thymosin Beta 4) have shown that it may promote the following:
• Endothelial (blood vessels) cell differentiation
• Angiogenesis (growth of new blood cells from pre-existing vessels) in dermal tissues
• Keratinocyte migration
• Collagen deposition
• Decreases inflammation of tissue in joints
• Increase muscle growth with huge increases in endurance and strength noted
• Relaxed muscle spasm and improved muscle tone
• Increase the exchange of substance between cells
• Encourage tissue repair
• Stretches connective tissue and helps maintain flexibility
• Prevents the formations of adhesions and fibrous bands in muscles, tendons and ligaments.
TB-500 has also been shown to offer many of the same effects of growth hormone (GH), including:
-Increasing strength through muscle growth
-Improving endurance
-Speeding up the healing process for wounds
-Reducing acute/chronic pain and/or inflammation
-Increasing flexibility
-Increasing hair growth
How Does TB500 Work?
The main functionality of TB500 hinges on the ability to up-regulate cell building proteins like Actin. Up-regulation of Actin allows TB500 to promote cell migration and proliferation. This not only helps build new blood vessel pathways but also regulates inflammation directly correlated with wound healing. Its versatility even extends to its molecular structure and low molecular weight, which lends to its mobility and ability to travel long distances through tissues. This means when targeting injured areas (chronic or acute), TB500 has the ability to circulate the body and find those areas of injury in order to take corrective action. Added benefits of improved flexibility, reduced inflammation in tendons have been noticed, and some users report some re-grown lost hair (also reports of grayed hair darkening).
In fact, studies are being done which correlate TB500 with healing of the heart, in some es repairing ventricular hypertrophy.
Side Effects:
This peptide offers a lot of advantages, but, it assists with differentiation of blood cells and vessels, eases inflammation and so much more. However, it may also have some drawbacks. In terms of side effects, you may experience a sense of lethargy when you take this formula. As well, you might get a head rush while using TB-500.
How to Mix the TB-500:
Pull 1ml of water into the syringe and inject it into the vial with powder. You should never shake the vial when mixing. You should not inject the water directly into the powder with force, but rather let it gently slide down the inside of the vial. If it bubbles up, you should put the vial in the refrigerator and leave it there for about 15-30 minutes. The bubbles will be gone by then. You should then gently rotate the vial between your fingers until all of the powder has dissolved (it takes about 3-4 minutes).
The vials are under vacuum, so before you can take the tb-500 out, you need to release the vacuum. Take a fresh syringe, pull air into it and inject the air into the vial (not into liquid, but into air above the liquid). This will get rid of the vacuum. You can then pull out the reconstituted tb-500 as needed.
How to Take TB500?
TB-500 is typically provided as lyophilized (freeze-dried) powder in vials of 2.0 mg. A convenient amount of sterile or bacteriostatic water will be added, such as 1.0 mL. The most common dosing protocol is to take 2.0 or 2.5 mg of TB-500 twice per week for four to six weeks, and then reduce to a lower dosing rate such as once or twice per month for maintenance.
The body of knowledge is as yet limited with regard to TB-500 dosage. The above protocol may or may not be the most efficient, but it is the protocol with the most track record. It's entirely possible that as knowledge is gained, method of use will change. A reasonable possibility, for example, is to increase dosing frequency to 3x/week (which I have done personally to good effect), or to increase dosing to 4 or 5 mg twice per week. Before going to such a program, however, I recommend trying the standard protocol first.
How to StoreTB-500?
Before reconstitution (lyophilized / freeze dried powder):
refrigerated between 2 - 8 degrees celsius (36 - 46 Fahrenheit) its good for 24 months
at room temperature (up to 37 degrees Celsius or 98.6 Fahrenheit) its good for over 90 days
up to 45 degrees Celsius or 113 Fahrenheit its good for about a week
After reconstitution (liquid):
liquid TB-500 should be refrigerated between 2 - 8 degrees celsius (36 - 46 Fahrenheit) at all times. Do not freeze it.
reconstituted TB-500 should be used within 8 days
Peptides we supply:
HGH 176-191
2mg/vial 10vials/kit 1g/bag
GHRP-2
5mg/vial 10vials/kit 1g/bag
GHRP-2
10mg/vial 10vials/kit 1g/bag
GHRP-6
5mg/vial 10vials/kit 1g/bag
GHRP-6
10mg/vial 10vials/kit 1g/bag
MGF
2mg/vial 10vials/kit 1g/bag
PEG MGF
2mg/vial 10vials/kit 1g/bag
CJC-1295 with DAC
2mg/vial 10vials/kit 1g/bag
CJC-1295 without DAC
2mg/vial 10vials/kit 1g/bag
PT-141
10mg/vial 10vials/kit 1g/bag
Melanotan-1
10mg/vial 10vials/kit 1g/bag
Melanotan-2
10mg/vial 10vials/kit 1g/bag
Ipamorelin
2mg/vial 10vials/kit 1g/bag
Hexarelin
2mg/vial 10vials/kit 1g/bag
Sermorelin
2mg/vial 10vials/kit 1g/bag
Oxytocin
2mg/vial 10vials/kit 1g/bag
TB500
2mg/vial 10vials/kit 1g/bag
Pentadecapeptide BPC 157
2mg/vial 10vials/kit 1g/bag
Triptorelin
2mg/vial 10vials/kit 1g/bag
Gonadorelin
2mg/vial 10vials/kit 1g/bag
Gonadorelin
10mg/vial 10vials/kit 1g/bag
Tesamorelin
2mg/vial 10vials/kit 1g/bag
DSIP
2mg/vial 10vials/kit 1g/bag
Selank
5mg/vial 10vials/kit 1g/bag
If you are interested in our products, or if you have any questions, please feel free to contact me, I will reply you at soonest time.
Contact info:
Smith Sun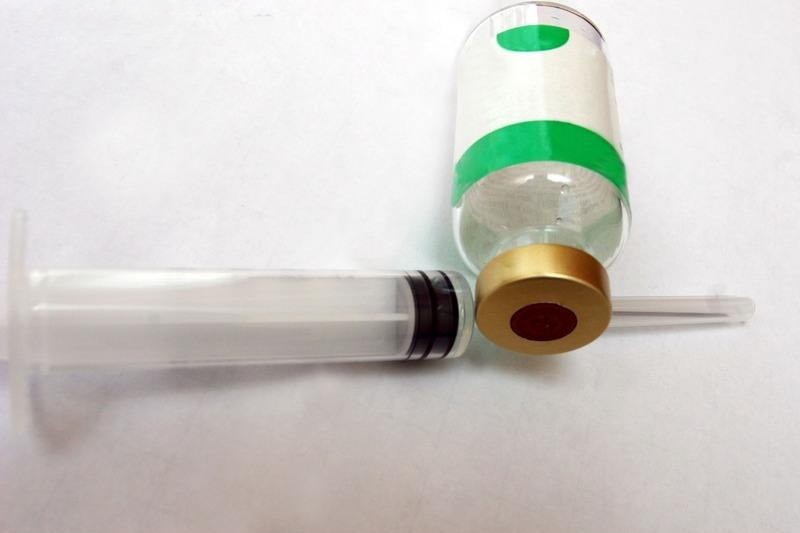 Muscle Strength Improve Enhancement Peptide Tb 500 White Lyophilized Powder No Images
Contact Us
Hongkong Pengfei Pharmaceutical  Technology  Co.,Ltd

Address

Phone(Working Time)

Fax