Hongkong Pengfei Pharmaceutical  Technology  Co.,Ltd

Hongkong Pengfei Pharmaceutical  Technology  Co.,Ltd Choose us, best, professional steroid team wa
Home>Products>Pharmaceutical Raw Materials>New arrival chemical insecticide raw material liquid diethyltoluamide DEET cas
English
New arrival chemical insecticide raw material liquid diethyltoluamide DEET cas
Hongkong Saichuang

China

ISO9001

100ml

Negotiated

25kg/Drum

within 3-7days after received payment

T/T, Western Union, MoneyGram

5000L per month
Hongkong Pengfei Pharmaceutical  Technology  Co.,Ltd
Hongkong Pengfei Pharmaceutical  Technology  Co.,LtdChina
Hongkong Pengfei Pharmaceutical  Technology  Co.,Ltd2020-07-10 09:46:19

Welcome to my shop! Glad to serve you! Please send your question!
Product Details
Product Name:
diethyltoluamide
Other names:
N,N-Diethyl-m-toluamide
CAS Number:
134-62-3
ChEBI:
CHEBI
ChEMBL:
ChEMBL1453317
KEGG:
D02379
UNII:
FB0C1XZV4Y
Chemical formula:
C12H17NO
Molar mass:
191.27 g/mol
Density:
0.998 g/mL
Melting point:
−33 °C (−27 °F
Boiling point:
288 to 292 °C (550 to 558 °F
ATC code:
P03BX02,QP53GX01
Product Description
New arrival chemical insecticide raw material liquid diethyltoluamide DEET cas 134-62-3
Description:
| | |
| --- | --- |
| Commercial Name | Diethyltoluamide 99% Tech |
| Chemical Name | N,N-diethyl-3-methylbenzamide |
| CAS No. | 134-62-3 |
| Formula | C12H17NO |
| Product Type | insecticide |
| Packaging | 25kg drum |
Specification:
| | |
| --- | --- |
| Appearance | Achromatic to Light Yellow |
| Content | 99.00% min |
| N,N-Dithylbenzamide | 0.3% max |
| Specific Gravity: (25℃) | 0.992-0.999 |
| Refractive Index (25℃) | 1.520-1.524 |
| Moisture | 0.20%max |
| Neutralisation Number (mgKOH/g) | 0.2max |
| Colour (APHA) | 50max |
Application:
Diethyltoluamide, referred to as DEET, chemical name diethyl toluamide is a broad-spectrum insect repellent, under the various environmental variety of biting insects are repellent, driven thorn flies, midges, black flies, Chigger Mites, and deer flies, fleas, gnats, flies, mosquitoes, sand flies, insects, stable flies and ticks.
Concentrations
DEET is often sold and used in spray or lotion in concentrations up to 100%.Consumer Reports found a direct correlation between DEET concentration and hours of protection against insect bites. 100% DEET was found to offer up to 12 hours of protection while several lower concentration DEET formulations (20%-34%) offered 3–6 hours of protection.Other research has corroborated the effectiveness of DEET.The Centers for Disease Control and Prevention recommends 30-50% DEET to prevent the spread of pathogens carried by insects.
Effects on health
As a precaution, manufacturers advise that DEET products should not be used under clothing or on damaged skin, and that preparations be washed off after they are no longer needed or between applications. DEET can act as an irritant;in rare cases, it may cause severe epidermalreactions. Other symptoms that can occur are breathing difficulty, burning eyes, headaches.
In the DEET Reregistration Eligibility Decision (RED) in 1998, the United States Environmental Protection Agency (EPA) reported 14 to 46 cases of potential DEET-associated seizures, including 4 deaths. The EPA states: "... it does appear that some cases are likely related to DEET toxicity," which may underreport the risk as physicians may fail to check for history of DEET use or fail to report cases of seizure subsequent to DEET use.
The Pesticide Information Project of Cooperative Extension Offices of Cornell University states that "Everglades National Park employees having extensive DEET exposure were more likely to have insomnia, mood disturbances and impaired cognitive function than were lesser exposed co-workers".
When used as directed, products containing between 10% and 30% DEET have been found by the American Academy of Pediatrics to be safe to use on children, as well as adults, but recommends that DEET not be used on infants less than two months old.
Citing human health reasons, Health Canada barred the sale of insect repellents for human use that contained more than 30% DEET in a 2002 re-evaluation. The agency recommended that DEET-based products be used on children between the ages of 2 and 12 only if the concentration of DEET is 10% or less and that repellents be applied no more than 3 times a day, children under 2 should not receive more than 1 application of repellent in a day and DEET-based products of any concentration should not be used on infants under 6 months.Some experts recommend against applying DEET and sunscreen simultaneously since that would increase DEET penetration; Canadian researcher, Xiaochen Gu, a professor at the University of Manitoba's faculty of Pharmacy who led a study about mosquitos, advises that DEET should be applied 30 or more minutes later. Gu also recommends DEET sprays instead of lotions which are rubbed into the skin "forcing molecules into the skin".
DEET is commonly used in combination with insecticides and can strengthen the toxicity of carbamate insecticides, which are also acetylcholinesterase inhibitors. These findings indicate that DEET has neurological effects on insects in addition to known olfactory effects, and that its toxicity is strengthened in combination with other insecticides.
Detection in body fluids
DEET may be quantitated in blood, plasma or urine by gas or liquid chromatography-mass spectrometry to confirm a diagnosis of poisoning in hospitalized patients or to provide evidence in a medicolegal death investigation. Blood or plasma DEET concentrations are expected to be in a range of 0.3-3.0 mg/L during the first 8 hours after dermal application in persons using the chemical appropriately, >6 mg/L in intoxicated patients and >100 mg/L in victims of acute intentional oral overdose.
Competitive Advantages:
Our Strengths:
Our Product benefits:
1) Very good quality
2) Reasonable price
3) With Certification
4) Regular Packing for Export
5) Customization production available
6) Mass production ability
Our Service Guarantees:
1) Respond within 24 hours prompt
2) Professional solution and detailed product information
3) Photos or videos available during production
4) Transported on time
5) Loading inspection loading photos available
6) Ability to support registration
Contact info:
Smith Sun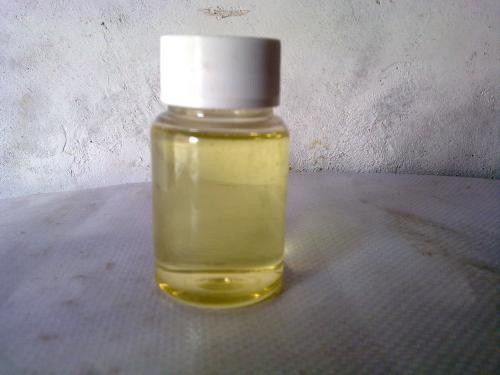 New arrival chemical insecticide raw material liquid diethyltoluamide DEET cas Images
Contact Us
Hongkong Pengfei Pharmaceutical  Technology  Co.,Ltd

Address

Phone(Working Time)

Fax