Hongkong Pengfei Pharmaceutical  Technology  Co.,Ltd

Hongkong Pengfei Pharmaceutical  Technology  Co.,Ltd Choose us, best, professional steroid team wa
Home>Products>Pharmaceutical Raw Materials>Supply Daminozide Pharmaceutical Raw Materials 1596-84-5 Plant Growth Regulator
English
Supply Daminozide Pharmaceutical Raw Materials 1596-84-5 Plant Growth Regulator
YCSC

1596-84-5

China

ISO9001

1kg

negotiable

as request

4-6 work days

T/T, L/C, Western Union, MoneyGram

22MT / Month
Hongkong Pengfei Pharmaceutical  Technology  Co.,Ltd
Hongkong Pengfei Pharmaceutical  Technology  Co.,LtdChina
Hongkong Pengfei Pharmaceutical  Technology  Co.,Ltd2020-07-10 09:46:19

Welcome to my shop! Glad to serve you! Please send your question!
Product Details
| | | | | | |
| --- | --- | --- | --- | --- | --- |
| Name: | Daminozide | CAS: | 1596-84-5 | MF: | C6H12N2O3 |
| MW: | 160.17 | whatsapp: | +86-13802264524 | Usage: | Plant Growth Regulator |
Product Description
Daminozide
CAS: 1596-84-5
MF: C6H12N2O3
MW: 160.17
Daminozide delayed the leaf lettuce senescence, inhibit the decay and discoloration of mushrooms, and less on the green cauliflower and asparagus. Butyryl hydrazide preserves chlorophyll in plants and prolongs the life of some perishable vegetables

chemical properties:
Daminozide belongs to the class of succinic compounds. Pure white crystal, a slight odor. Commodity is 95% ~ 98% light gray powder, or 85% WP. , Solubility 10 g / 100 g water (25 ℃), the melting point of 157 ℃ ~ 164 ℃. Strong stability, the powder can be stored at room temperature for more than 4 years, dubbed the liquid used on the day after use. Butyryl hydrazide will affect the efficacy of alkali, should not be mixed with other agents (copper agents, oil) or pesticides.

Mechanism of Daminozide:
Daminozide is a plant growth retarding agent with bactericidal effect and wide application effect. It can be used as dwarfing agent, fruit setting agent, rooting agent and preservative. After the treatment of plants, can be absorbed, transported and distributed to all parts of the plant. The initial effect of butyrylhydrazide is the inhibition of auxin synthesis, inhibition of plant auxin transport and gibberellin biosynthesis. Mainly in: ① delayed vegetative growth, leaves green thick, small and thick, plant compact and sturdy, root system, increase root dry weight to reduce the ratio of crown, is conducive to control the growth or bud differentiation. ② increase crop chlorophyll content, delaying the chloroplast aging, the growth rate slowed down, photosynthetic net assimilation rate is conducive to increasing dry matter accumulation, improve fruit quality, hardness and fruit setting rate, prompting the fruit mature stage of concentration. ③ increase plant sugar content, reduce energy consumption and reduce transpiration, which may be related to butyryl hydrazine plants to improve the resistance to adverse environmental conditions, help to reduce physical diseases. ④ promote anthocyanin biosynthesis, help to improve the color of fruit, fruit control in the decolorization of storage. Butyl hydrazide in the soil can be quickly broken down by microorganisms

Agricultural Applications:
(1) fruit trees: Apple 20 days after the full bloom, with 85% soluble powder 425 to 850 times spray the whole plant can inhibit the proliferation of new shoots, beneficial fruit set, and promote fruit coloring. 45 ~ 60 days before picking spray 213 ~ 425 times, to prevent the drop fruit before picking, prolong storage period.
Pear tree 15 days after the full bloom and 20 days before picking, each spraying a 85% soluble powder 425 to 850 times, to prevent the young fruit fall off and before the harvest.
Peach mature, spray 85% soluble powder 425 to 850 times, can promote fruit coloring, precocious, fruit uniform.
Grapes in the shoot 6 to 7 leaves spray 85% soluble powder 425 to 850 times the liquid can inhibit the growth of new shoots, promote fruit set. Grape cuttings at 85 to 170 times the base soak for 15 to 20 seconds, can promote cutting rooting and improve survival.
(2) potato: 340 times with 85% soluble powder seedling basal transplanting a few minutes after the base can promote rooting and improve survival rate.
(3) flowers: mainly used to promote cutting root, chemical shaping, flowering, cut flowers and so on. Carnation, chrysanthemum, dahlia, poinsettia, camellia and so on can be processed, used to promote cutting rooting, or dwarfing cultivation.

Precautions:
(1) can not be mixed with acidic, alkaline and copper-containing agents, nor can it be prepared with copper containers. Liquid should be used with the game, if the liquid has become reddish brown, you can not use.
(2) Rain within 12 hours after spraying will affect the efficacy. Use good land and water conditions in the block, the effect is obvious; the other hand, it will cut. Pay attention to safety protection.
(3) Do not use recently harvested crops, nor do you eat any agricultural products such as freshly harvested fruits just after treatment.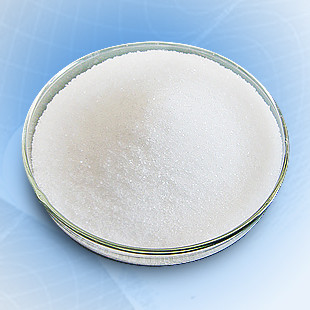 Supply Daminozide Pharmaceutical Raw Materials 1596-84-5 Plant Growth Regulator Images
Contact Us
Hongkong Pengfei Pharmaceutical  Technology  Co.,Ltd

Address

Phone(Working Time)

Fax