Hongkong Pengfei Pharmaceutical  Technology  Co.,Ltd

Hongkong Pengfei Pharmaceutical  Technology  Co.,Ltd Choose us, best, professional steroid team wa
Home>Products>Pharmaceutical Raw Materials>Acetamiprid 160430-64-8 insecticide white raw powder Acetamiprid Pesticides
English
Acetamiprid 160430-64-8 insecticide white raw powder Acetamiprid Pesticides
YCSC

160430-64-8

China

ISO9001

1kg

negotiable

as request

4-6 work days

T/T, L/C, Western Union, MoneyGram

25MT / Month
Product Details
| | | | | | |
| --- | --- | --- | --- | --- | --- |
| Name: | Acetamiprid | CAS: | 160430-64-8 | MF: | C10H11ClN4 |
| MW: | 222.67 | whatsapp: | +86-13802264524 | Usage: | insecticide |
Product Description
Acetamiprid 160430-64-8 insecticide white raw powder Acetamiprid Pesticides China factory supply
Acetamiprid
CAS: 160430-64-8
MF: C10H11ClN4
MW: 222.67

Acetamiprid is a chlorinated nicotinic compound whose chemical name is N- (N-cyano-ethylimino) -N-methyl-2-chloropyridine-5-methylamine. Acetamiprid is a new type of insecticide.

chemical properties:
The appearance is white crystals, the melting point of 101.0 ~ 103.3 ℃, vapor pressure> 1.33 × 10-6 Pa (25 ℃). 25 ℃ when the solubility in water 4200 mg / L, soluble in acetone, methanol, ethanol, dichloromethane, chloroform, acetonitrile, tetrahydrofuran and so on. Stable in water with pH = 7, gradually hydrolyzed at 45 ° C with pH = 9 and stabilized in daylight.

Instructions:
Under the concentration of 50-100mg / L, it is effective to control cotton aphid, aphid, peach moth and so on. The application of 500mg / L can prevent photoproducts of moth, egg.
Acetamiprid mainly through pest control spray, the specific use of multiple or dosage due to different formulations vary. In fruit trees and high-stalk crops, generally use 3% of the preparation of 1500 to 2000 times, or 5% of the preparation of 2 500 to 3 000 times, or 10% of the preparation of 5000 to 6000 times, or 20% Of the preparation 10000 ~ 12000 times solution. Or 40% water dispersible granules 20 000 ~ 25 000 times, or 50% water dispersible granules 25000 ~ 30000 times, or 70% water dispersible granules 35 000 ~ 40 000 times the liquid, uniform spray; And vegetables and other dwarf crops, the general use of 1.5 ~ 2 grams per 667 square meters of active ingredient formulations, 30-60 liters of water spray. Uniform, thoughtful spraying, can improve the control effect of the agent
other instructions
Instructions for use: This product is a new type of broad-spectrum insecticide with certain acaricidal activity, and its mode of action is that of soil and foliage system insecticide. Widely used in rice, especially vegetables, fruit trees, tea aphids, planthoppers, thrips, and some lepidopteran pests and other prevention and treatment.

Precautions:
1, This product is a low toxicity insecticide, but toxic to humans and animals, it should be noted.
2, the use of this product, should avoid direct contact with liquid, wear the appropriate protective equipment.
3, the residue was forbidden to pour into the river, do not mistakenly sue, if mistaken, please immediately vomit and sent to the hospital for symptomatic treatment.
4, the product quality shelf life of two years.
Control object:
Crop control object dosage (a.l.g / ha) application method
Wheat aphid 7.5-12 watered 40kg spray
Vegetable aphids 6-10ppm spray
Orange tree aphids 6-10ppm spray
Formulation: 3% EC, 20% SP
Soil and water conservation: half-life of 1.1 ~ 2.1 days (soil), 420 days (25 ℃, pH9), 21 days (river water).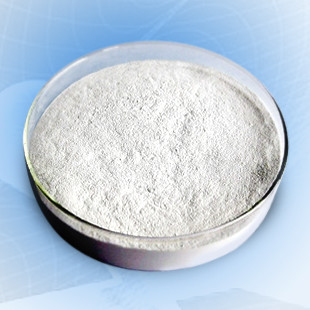 Acetamiprid 160430-64-8 insecticide white raw powder Acetamiprid Pesticides Images
Contact Us
Hongkong Pengfei Pharmaceutical  Technology  Co.,Ltd

Address

Phone(Working Time)

Fax