Hongkong Pengfei Pharmaceutical  Technology  Co.,Ltd

Hongkong Pengfei Pharmaceutical  Technology  Co.,Ltd Choose us, best, professional steroid team wa
Home>Products>Pharmaceutical Raw Materials>Mesotrione 104206-82-8 Herbicide Pharmaceutical Raw Materials Mesotrione
English
Mesotrione 104206-82-8 Herbicide Pharmaceutical Raw Materials Mesotrione
YCSC

104206-82-8

China

1kg

negotiable

as request

4-6 work days

T/T, L/C, Western Union, MoneyGram

20MT / Month
Hongkong Pengfei Pharmaceutical  Technology  Co.,Ltd
Hongkong Pengfei Pharmaceutical  Technology  Co.,LtdChina
Hongkong Pengfei Pharmaceutical  Technology  Co.,Ltd2020-07-10 09:46:19

Welcome to my shop! Glad to serve you! Please send your question!
Product Details
Name:
Mesotrione
CAS:
104206-82-8
MF:
C14H13NO7S
MW:
339.32
whatsapp:
+86-13802264524
Product Description
Mesotrione 104206-82-8 Herbicide material white powder facetory supply Mesotrione Pesticides
Mesotrione

MF: C14H13NO7S
MW: 339.32
CAS: 104206-82-8

Mesotrione is also known as mstoneton, mesotrione, and mesotrione as potent inhibitors of HPPD (4-hydroxyphenylpyruvate dioxygenase). Mesotrione will cause plant meristematic tissue 3-5 days later, resulting in symptoms of yellowing along with causing blight, and then the entire plant died. Suitable for the removal of corn weeds, this product is characterized by no impact on the environment, rainfall does not affect its efficacy, no adverse effects on corn.
Mesotrione Chemical Properties:The original drug is light yellow crystalline powder, melting point 165 ℃, density 1.47g / ml (20 ℃): vapor pressure 1.93E-16mmHg at 25 ° C. Dissolved in methylene chloride, acetonitrile and acetone, it is a weak acid, pKa3.12 (20 ℃), because of its weak acidity, so the degree of ionization varies with pH, water solubility is pH-dependent, from 20 ℃ when 2.2 g / L (pH4.8), 15g / L (pH6.9) to 22g / L (pH9.0), pH 4-9 hydrolysis resistance.

Mechanism of Mesotrione:
Inhibits the activity of - hydroxypyruvate dioxygenase (HPPD), which converts amino acid tyrosine to plastoquinone. Plastoquinone is a cofactor for phytoene desaturase. Is a key enzyme in carotenoid biosynthesis. The emergence of yellowing symptoms with plant mesotrione within 3-5 days with mesotrione is followed by a blight that spreads throughout the plant two weeks later. Has a weak acidity, in most acidic soil, can be tightly adsorbed on organic matter; In neutral or alkaline soil, the absorption of the anion is not easy to form. High temperature is conducive to the efficacy of mesotrione; 1 h after application of rainfall, no effect on the efficacy of mesotrione.
Mesotrione Features:

Environmentally friendly
This product can rapidly and widely degradation, and the final metabolite of carbon dioxide, the average half-life of the soil is 9 days, with rapid degradation in the soil, and the amount of low and so on.
Temperature has a large effect on the herbicidal activity of mesotrione (grass barnyardgrass)
Under the condition of 0 ℃, 150g / h mesotrione almost ineffective on barnyard grass; under the condition of 25 ℃, the control effect of barnyardgrass was 40%, showing leaf albino, but continued to grow; 35 ℃ conditions, barnyardgrass Grass has a good control effect, barnyard leaf whitening, wilting, and gradually necrosis.
Little effect of rainfall:

Rainfall was simulated at different times after application, and it was found that rainfall within 0.5h after treatment significantly affected the herbicidal effect of mesotrione. Raining 1h after application did not affect the herbicidal effect of mesotrione . This shows that the ability of suicide of Mesotrione to scour the rain is stronger or the weeds have more absorption to mesotrione.
For corn safety:
Mesotrione soil treatment or stems and leaves of corn on the choice of the number of more than 4 (biological activity and safety of the experimental results show that mesotrione for each corn variety ED10 ≥ 600 or 800g / h, weeds ED90 100 ~ 150g / hm), indicating that the safety of corn is good. High doses of treatment, the symptoms of corn showed leaf whitening phenomenon, due to the different types of different sensitivities of corn, leaf whitening degree is also different, with sweet corn and popcorn more sensitive.
Mesotrione is safe for corn at normal doses. Foreign research results show that the resistance of corn to mesotrione is due to the slow absorption rate of corn; the sensitivity of monocotyledon such as wheat HPM to mesotrione is lower than that of broad-leaved weeds Fold; corn can quickly degrade mesotrione to an inactive compound, especially through P450-catalyzed 4-hydroxylation.
Instructions:
(1) Mesotrione soil treatment

At 150g / hm, most of the tested broad-leaved weeds control 90%, grass weeds control more than 80%. The biological activity of mesotrione is about twice that of the same drug sulcotrione.
(2) Mesotrione stem and leaf treatment
At 100g / hm, broad-leaved weeds control effect of up to 90%, grass weeds control effect of up to 70%. The biological activity of mesotrione stem and leaf treatment is about three times that of the similar drug sulcotrione.
(3) mesotrione mixed with atrazine
To make up for the efficacy of mesotrione on grass weeds, adding atrazine can obviously improve the control effect on grass weeds and reduce the dosage of mesotrione.
store:
Storage conditions: 0-6 ° C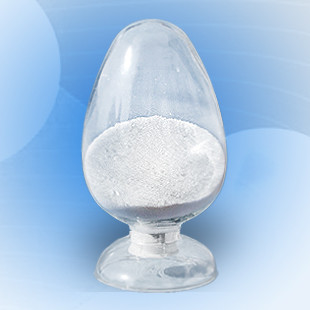 Mesotrione 104206-82-8 Herbicide Pharmaceutical Raw Materials Mesotrione Images
Contact Us
Hongkong Pengfei Pharmaceutical  Technology  Co.,Ltd

Address

Phone(Working Time)

Fax