Hongkong Pengfei Pharmaceutical  Technology  Co.,Ltd

Hongkong Pengfei Pharmaceutical  Technology  Co.,Ltd Choose us, best, professional steroid team wa
Home>Products>Pharmaceutical Raw Materials>Pesticide Raw Material Of Piperonyl Butoxide Yellow Liquid For Insecticide
English
Pesticide Raw Material Of Piperonyl Butoxide Yellow Liquid For Insecticide
Hongkong Saichuang

Pesticide

China

ISO9001

100ml

Negotiated

25kg/drum

Within 3-7days after received payment

T/T, Western Union, MoneyGram

5000L per month
Hongkong Pengfei Pharmaceutical  Technology  Co.,Ltd
Hongkong Pengfei Pharmaceutical  Technology  Co.,LtdChina
Hongkong Pengfei Pharmaceutical  Technology  Co.,Ltd2020-07-10 09:46:19

Welcome to my shop! Glad to serve you! Please send your question!
Product Details
Product Name:
Piperonyl butoxide
CAS No:
51-03-6
IUPAC name:
5-[2-(2-butoxyethoxy)ethoxymethyl]-6-propyl-1,3-benzodioxole
ChEMBL:
ChEMBL1201131
ChemSpider:
5590
KEGG:
C18880
Chemical formula:
C19H30O5
Molar mass:
338.438 g/mol
Density:
1.05 g/cm3
Boiling point:
180 °C (356 °F
Flash point:
170 °C (338 °F
Assay:
95
Appearance:
Pale yellow
Product Description
High quality pesticide raw material of Piperonyl butoxide yellow liquid for Insecticide effect enhancement cas 51-03-6
What is piperonyl butoxide:
Piperonyl butoxide (PBO) is a man-made pesticide synergist. By itself, PBO
is not designed to harm insects. Instead, it works with bug killers to increase
their effectiveness. PBO is often combined with natural pyrethrins or manmade
pyrethroids. It has been used in pesticide products since the 1950s,
when it was first registered in the United States.
Basic Info:
Chemical Names: PIPERONYL BUTOXIDE; 51-03-6; Butacide; Butocide; Ethanol butoxide; Pyrenone 606 More...
Molecular Formula: C19H30O5
Molecular Weight: 338.444 g/mol
CAS: 51-03-6
EINECS number: 200-076-7
Density: 1.05 g/cm³
MP: 180 °C
Appearance: light yellow liquild
Package: 200kg
Delivery method: By sea or by express
COA:
Product name

piperonyl butoxide

CAS No.

51-03-6

Outer Packing




200kg

Production date




2017.10.15

Shelf life




2 years

Standard adopted




Enterprise Standard

Items of analysis

Specification

Results


Appearance
Density

Light yellow liquild
1.0400~1.0700

Light yellow liquild
1.0640

refractive index

Water

1.4850~1.5100

≤0.2%

1.5067

0.02%
acid
assay
≤0.15%

≥95%
0.03%

95.10 %

Conclusion

Qualified
Uses:
PBO was first registered in the United States in the 1950s. PBO is mainly used in combination with insecticides, such as natural pyrethrins or synthetic pyrethroids, in ratios (PBO: pyrethrins) ranging from 3:1 to 20:1. Appearing in over 1,500 United States EPA-registered products, PBO is one of the most commonly registered synergists as measured by the number of formulas in which it is present. It is approved for pre- and postharvest application to a wide variety of crops and commodities, including grain, fruits and vegetables. The application rates are low; the highest single rate is 0.5 lbs PBO/acre.
It is also used extensively as an ingredient with insecticides to control insect pests in and around the home, in food-handling establishments such as restaurants, and for human and veterinary applications against ectoparasites (head lice, ticks, fleas). A wide variety of water-based PBO-containing products such as crack and crevice sprays, total release foggers, and flying insect sprays are produced for and sold to consumers for home use. PBO has an important public health role as a synergist used in pyrethrins and pyrethroid formulations used for mosquito control (e.g. space sprays, surface sprays and bed nets).Because of its limited, if any, insecticidal properties, PBO is never used alone.
Mechanism of action:
PBO acts as an insecticide synergist by inhibiting the natural defense mechanisms of the insect, the most important of which is the mixed-function oxidase system, (MFOs) also known as the cytochrome P-450 system. The MFO system is the primary route of detoxification in insects, and causes the oxidative breakdown of insecticides such as pyrethrins and the synthetic pyrethroids - thus when PBO is added, higher insecticide levels remain in the insect to exercise their lethal effect.An important consequence of this property is that, by enhancing the activity of a given insecticide, less may be used to achieve the same result.
PBO does not appear to have a significant effect on the MFO system in humans.PBO is found to be an efficacious, low-potency, neutral antagonist of G-protein-coupled CB1 receptors.
Other synergists for pyrethroid insecticides include Sesamex and "Sulfoxide" (not to be confused with the functional group).
How should this medicine be used?
Pyrethrin and piperonyl butoxide comes as a shampoo to apply to the skin and hair. It is usually applied to the skin and hair in two or three treatments. The second treatment must be applied 7-10 days after the first one. Sometimes a third treatment may be necessary, as recommended by your doctor. Follow the directions on your prescription label or the package label carefully, and ask your doctor or pharmacist to explain any part you do not understand. Use pyrethrin and piperonyl butoxide shampoo exactly as directed. Do not use more or less of it or use it more often than directed on the package label or prescribed by your doctor.
The package label gives you an estimate of how much shampoo you will need based on your hair length. Be sure to use enough shampoo to cover all of your scalp area and hair.
Pyrethrin and piperonyl butoxide shampoo should only be used on the skin or hair and scalp. Avoid getting pyrethrin and piperonyl butoxide shampoo in your eyes, nose, mouth, or vagina. Do not use it on your eyebrows or eyelashes.
If pyrethrin and piperonyl butoxide shampoo gets in your eyes, flush them with water right away. If your eyes are still irritated after flushing with water, call your doctor or get medical help right away.
Our Advantage:

High quality with competitive price:
1) Standard: Enterprise Standard
2) All Purity:>=99%
3) We are manufacturer and can provide high quality products with factory price.

Fast and safe delivery:
1) Parcel can be sent out in 24 hours after payment. Tracking number available
2) Secure and discreet shipment. Various transportation methods for your choice.
3) Customs pass rate: >=99%
4) We have our own agent/remailer/distributor who can help us ship our products very fast and safe, and we have stock in there for transferring.

We have clients throughout the world:
1) Professional service and rich experience make customers feel at ease, adequate stock and fast delivery meet their desire.
2) Market feedback and goods feedback will be appreciated, meeting customerss requirement is our responsibility.
3) High quality, competitive price, fast delivery, first-class service gain the trust and praise from the customers.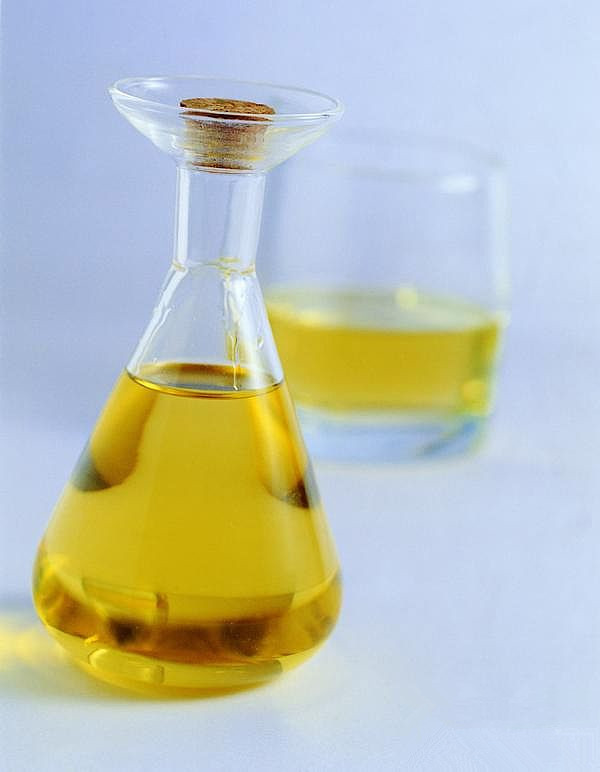 Pesticide Raw Material Of Piperonyl Butoxide Yellow Liquid For Insecticide Images
Contact Us
Hongkong Pengfei Pharmaceutical  Technology  Co.,Ltd

Address

Phone(Working Time)

Fax