Hongkong Pengfei Pharmaceutical  Technology  Co.,Ltd

Hongkong Pengfei Pharmaceutical  Technology  Co.,Ltd Choose us, best, professional steroid team wa
Home>Products>Pharmaceutical Raw Materials>Mupirocin White Powder Pharmaceutical Raw Materials Antibacterial Use No 12650
English
Mupirocin White Powder Pharmaceutical Raw Materials Antibacterial Use No 12650
Hongkong Saichuang

Pharmaceutical raw material

China

ISO9001

100grams

Negotiated

25kg per drum

Within 3-7days after received payment

T/T, Western Union, MoneyGram

5000kg per month
Hongkong Pengfei Pharmaceutical  Technology  Co.,Ltd
Hongkong Pengfei Pharmaceutical  Technology  Co.,LtdChina
Hongkong Pengfei Pharmaceutical  Technology  Co.,Ltd2020-07-10 09:46:19

Welcome to my shop! Glad to serve you! Please send your question!
Product Details
| | | | | | |
| --- | --- | --- | --- | --- | --- |
| Product Name: | Mupirocin | Trade names: | Bactroban | Synonyms: | muciprocin |
| MedlinePlus: | a688004 | Pregnancy category: | US | Routes of administration: | Topical, nasal |
| ATC code: | D06AX09,R01AX06 | Protein binding: | 97% | IUPAC name: | 9-[(E)-4-[(2S,3R,4R,5S)-3,4-dihydroxy-5-[[(2S,3S)-3- [(2S,3S)-3-hydroxybutan-2-yl]oxiran-2-yl]methyl] oxan-2-yl]-3-methylbut-2-enoyl]oxynonanoic acid |
| Number: | 12650-69-0 | PubChem: | 446596 | DrugBank: | DB00410 |
| ChemSpider: | 393914 | UNII: | D0GX863OA5 | KEGG: | D01076 |
| ChEBI: | CHEBI | ChEMBL: | CHEMBL719 | Formula: | C26H44O9 |
| Molar mass: | 500.622 g/mol | Appearance: | White Crystalline Solid | Purity: | 99% min |
Product Description
Mupirocin White Powder Pharmaceutical Raw Materials Antibacterial Use No 12650-69-0
Mupirocin is an antibacterial cream/ointment which is used to treat small areas of skin infection. It is sometimes used to treat infections such as impetigo in children. It works by killing the germs (bacteria) causing the infection.Mupirocin is used to treat certain skin infections (such as impetigo). It is an antibiotic. It works by stopping the growth of certain bacteria.
1. Quick Details:
| | |
| --- | --- |
| Product name: | Mupirocin,Bactroban |
| Synonyms: | MUPIROCIN;MUPIROCIN CALCIUM;PSEUDOMONIC ACID;PSEUDOMONIC ACID A;(2s-(2-alpha(e;4-beta,5-alpha(2r*,3r*(1r*,2r*))))-3-beta;bactroban;nonanoicacid,9((3-methyl-1-oxo-4-(tetrahydro-3,4-dihydroxy-5-((3-(2-hydroxy-1 |
| : | 12650-69-0 |
| EINECS: | 231-791-2 |
| MF: | C26H44O9 |
| MW: | 500.62 |
| Density: | 1.183 g/cm3 |
| Purity: | 99% min |
| Appearance: | White Crystalline Solid |
| Boiling Point: | 672.3℃at 760 mmHg |
| Melting Point: | 77-78℃ |
| Flash Point: | 216.5 ℃ |
| Storage Temp: | Store cool, dark and dry |
| Refractive index: | 1.524 |
| Solubility: | H2O: 12 mg/mL, soluble |
2. Description of Mupirocin:
Mupirocin (trade names Bactroban, Centany) is an antibiotic. It is used topically and is effective against Gram-positive bacteria, including MRSA.Mupirocin is inactive for most anaerobic bacteria, mycobacteria, mycoplasma, chlamydia, yeast and fungi.
Mupirocin is bacteriostatic at low concentrations and bactericidal at high concentrations.It is of the monoxycarbolic acid class.Mupirocin is a mixture of several pseudomonic acids, with pseudomonic acid A (PA-A) constituting greater than 90% of the mixture. Also present in mupirocin are pseudomonic acid B with an additional hydroxyl group at C8,pseudomonic acid C with a double bond between C10 and C11, instead of the epoxide of PA-A,and pseudomonic acid D with a double bond at C4` and C5` in the 9-hydroxy-nonanoic acid portion of mupirocin.

3. Mupirocin Medical Uses:
Mupirocin is used as a topical treatment for bacterial skin infections, for example, furuncle,impetigo, open wounds, etc. It is also useful in the treatment of methicillin-resistantStaphylococcus aureus (MRSA), which is a significant cause of death in hospitalized patients having received systemic antibiotic therapy. It is suggested, however, that mupirocin cannot be used for extended periods of time, or indiscriminately, as resistance does develop, and could, if it becomes widespread, destroy mupirocins value as a treatment for MRSA. It may also result in overgrowth of non-susceptible organisms.
4. How to Use Mupirocin:
Before you start the treatment, read the manufacturers printed information leaflet from inside the pack. It will give you more information about the preparation prescribed for you.
Wash your hands before you use the cream/ointment. Use a cotton wool pad to apply a small amount to the infected area. It may sting a little when you first apply it but this should soon pass. You can use a sticking plaster or dressing to protect the treated area if needed. You should use mupirocin two or three times a day unless your doctor has told you otherwise. Do not use it for longer than ten days.
For mupirocin to work properly it should be applied regularly. If you forget to use it at your usual time, apply it as soon as you remember and then go on as before.
5. Dosage:
For the treatment of impetigo, a small amount of the ointment is applied to the affected area, usually three times daily (every 8 hours). The area may be covered with a sterile gauze dressing. If there is no improvement in 3-5 days, the physician should be contacted to re-examine the infected area. For other skin infections, the cream is applied to the affected area 3 times a day for 10 days, and the doctor should be contacted as well if there is no improvement after 3-5 days.
When mupirocin is used for treating intranasal Staphylococcus aureus that are resistant to other antibiotics, patients who are age 12 years and older require the application of about half of the ointment from a single-use tube of ointment into one nostril and the other half into the other nostril. This treatment is repeated twice daily for 5 days. Currently, there is not enough information to recommend use of mupirocin in children younger than 12 years of age.
6.. Our Adwantage:
High quality with competitive price:
1) Standard: Enterprise Standard
2) All Purity:>=99%
3) We are manufacturer and can provide high quality products with factory price.
We have clients throughout the world:
1) Professional service and rich experience make customers feel at ease, adequate stock and fast delivery meet their desire.
2) Market feedback and goods feedback will be appreciated, meeting customerss requirement is our responsibility.
3) High quality, competitive price, fast delivery, first-class service gain the trust and praise from the customers.
Everybody is talking the similar words, what I want to say is: Just give me a chance, Just have a try on me, maybe you will get a surprise from me!
Professional Manufacture: We are genuine and legit pharmaceutical manufacturer, all products are produced under GMP conditions according to Standard Operation Procedure(SOP), not from little underground labs or black markets, so the quality is guaranteed.
Contact info:
Smith Sun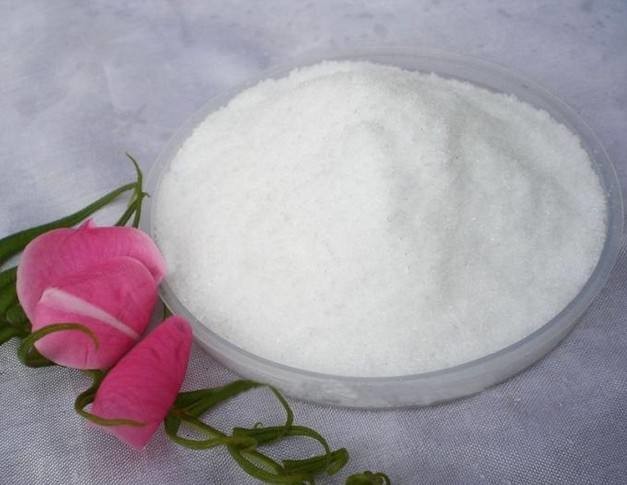 Mupirocin White Powder Pharmaceutical Raw Materials Antibacterial Use No 12650 Images
Contact Us
Hongkong Pengfei Pharmaceutical  Technology  Co.,Ltd

Address

Phone(Working Time)

Fax