Hongkong Pengfei Pharmaceutical  Technology  Co.,Ltd

Hongkong Pengfei Pharmaceutical  Technology  Co.,Ltd Choose us, best, professional steroid team wa
Home>Products>Pharmaceutical Raw Materials>Chemical Additive Stuff Of Propyl Acetate Transparent Liquid Raw Material No 109
English
Chemical Additive Stuff Of Propyl Acetate Transparent Liquid Raw Material No 109
Hongkong Saichuang

Food additive

China

ISO9001

100grams

Negotiated

25kg per drum

Within 3-7days after received payment

T/T, Western Union, MoneyGram

5000kg per month
Hongkong Pengfei Pharmaceutical  Technology  Co.,Ltd
Hongkong Pengfei Pharmaceutical  Technology  Co.,LtdChina
Hongkong Pengfei Pharmaceutical  Technology  Co.,Ltd2020-07-10 09:46:19

Welcome to my shop! Glad to serve you! Please send your question!
Product Details
Product Name:
Propyl acetate
Systematic IUPAC name:
Propyl ethanoate
Other names:
Acetic acid propyl ester n-Propyl ethanoate n-Propyl acetate n-Propyl ester of acetic acid
Number:
109-60-4
ChEBI:
CHEBI
ChemSpider:
7706
DrugBank:
DB01670
PubChem:
7997
UNII:
4AWM8C91G6
Chemical formula:
C5H10O2
Molar mass:
102.13 g·mol−1
Appearance:
Clear, colorless liquid
Odor:
mild, fruity
Density:
0.89 g/cm3
Melting point:
−95 °C (−139 °F
Boiling point:
102 °C (216 °F
Solubility in water:
18.9 g/L
Vapor pressure:
25 mmHg (20°C)
Magnetic susceptibility (χ):
-65.91·10−6 cm3/mol
Purity:
99.5%
Product Description
Chemical Additive Stuff Of Propyl Acetate Transparent Liquid Raw Material No 109-60-4
I. Quick Detail:
| | | | |
| --- | --- | --- | --- |
| Name | N-PROPYL ACETATE | Other Names | n-Propyl Ester, Acetic Acid Propyl Ester, 1-Acetoxypropane,1-Propyl Acetate |
| No. | 109-60-4 | Purity | 99.50% MIN. |
| EINECS No. | 203-686-1 | Molecular Formula | C5H10O2 |
| UN No. | 1276 | HS CODE | 2915390090 |
| Hazard Class: | 3 | Packing Group: | II |
| Application | Coating, printing inks, resin, fragrance solvent , flavor additive, PTA | Appearance | colorless, volatile solvent with a mild and fruity odor similar to acetone |
| Form | liquid | Brand Name | GC |
| Place of Origin | China (mainland) | Market | global |
II. Physical properties:
Product Name: N-Propyl Acetate
Other Names: n-Propyl Ester, Acetic Acid Propyl Ester, 1-Acetoxypropanem, 1-Propyl Acetate
Molecular Formula: C5H10O2
NO.: 109-60-4
EINECS No.: 203-686-1
HS Code: 2915390090
UN No.: 1276
Hazard Class: 3
Packing Group: II
Appearance: colorless, transparent and volatile solvent
Odor: A mild and fruity odor similar to acetone
Molar mass 102.13 g mol−1
Relative Evaporation Rate nBuAc=1 2.75
Vapor Pressure at 20°C, mmHg 25
Density at 20°C lb/gal 7.39
Specific Gravity at 20/20°C 0.883
Viscosity at 20°C cP 0.6
Surface Tension (dynes/cm at 20°C) 24.4
Melting point −95 °C (−139 °F; 178 K)
Boiling point 101.5°C at 760mm Hg
Solubility at 20°C
%Wt In water 2
%Wt Water in 2.6
Closed cup flash point °F 58
Hansen solubility parameters, [cal/cm3]
Total 8.6
Non-polar 7.5
Polar 2.1
Hydrogen bonding 3.7
III. Features:
N-propyl acetate is colorless, transparent and highly volatile liquid with a mild and fruity odor similar to acetone. It is sparingly soluble in water and it has strong solubility for many kinds of synthetic resin. It is a kind of good solvent used in coating, printing inks, Cosmetic care, flavor additive etc..
IV. Applications
1. Used in coatings for automobile and plastic
2. Used as solvent in printing inks, especially in flexographic and special screen printing inks
3. Used as a safe and environmentally friendly solvent for food package printing ink industry
4. Used as effective for alkyd resin, ethylene cellulose, nitryl cellulose, cinnamene styrene and some other synthetic resin with its strong solubility for many kinds of natural and synthetic resins
5. Used as fragrance solvent and as a flavor additive for its characteristic odor of pears
6. Used as solvent for cosmetics and personal care, e.g. nail care.
7. Used in PTA (Pure terephthalic acid) industry
V. Specification:
| | |
| --- | --- |
| ITEM | VALUE |
| PURITY | 99.50% MIN |
| PT-CO HAZEN | NO MORE THAN 10 |
| MOISTURE | NO MORE THAN 0.1% |
| DENSITY | 0.885-0.890 |
| EVAPORATION RESIDUE G/100ML | NO MORE THAN 0.005% |
| DISTILLATION RAGNE(760 MMHG) | 100-110 |
| PRELIMINARY BOILING POINT | 100°C |
| FINAL BOILING POINT | NO MORE THAN 112°C |
| ACID VALUE | NO MORE THAN 0.01% |
VI. Why chooses our product?
1. Huge Export Record:
Our annual export volume for N-Propyl Acetate is nearly thousands of tons, and the data keeps rising.
2. Wide Ranges of Market Coverage:
Our sales network covers most major countries and areas of the world, including:
North America: America, Mexico etc.
Central America: Costa Rica, Guatemala, Honduras, Panama, Nicaragua etc.
South America: Brazil, Argentina, Columbia, Chile, Peru, Uruguay, Guyana, Paraguay, Ecuador, Venezuela etc
Europe: Belgium, Romania etc.
Africa: South Africa, Ethiopia, Cameroon, Egypt, Madagascar etc.
Asia: Singapore, Thailand,Indonesia, Malaysia, the Philippines, South Korea, India, Vietnam etc.
3. Stable and Good Quality:
With near 98% repeat order rate, our stable and good quality has earned great reputation among our customers.
4. Mature and Reliable Source of Supply:
We always focus on selecting the best manufacturers and establish long-term cooperation with our partners to make our quality stable, avoid the risk of supply interruption and offer our customer with competitive price.
5. Experienced Export Operation:
Our company was founded in 1976. We are one of the 100 Best-performing Import & Export Enterprises in China. We have cooperated with thousands of companies all over the world, including many of Fortune 500. Therefore, we acquire import rules among most major countries and we are experienced in exporting our product to most parts of the world.
6. Flexible Payment Terms with credit available
As a leading and historical import and export company, we have established complete financial management and accounting system. And we are credible and valued client of several banks. We accept most payment terms for transaction, including T/T, L/C, D/P, D/A etc. For long-term cooperative and creditworthy partners, even deferred payment such as O/A is acceptable.
VII. Tag: N-propyl acetate, NPAC, n-Propyl Ester, Acetic Acid Propyl Ester, 1-Acetoxypropane, 1-Propyl Acetate, coating solvent, printing ink solvent, solvent for cosmetic/personal care, fragrance solvent, No.: 109-60-4
Contact info:
Smith Sun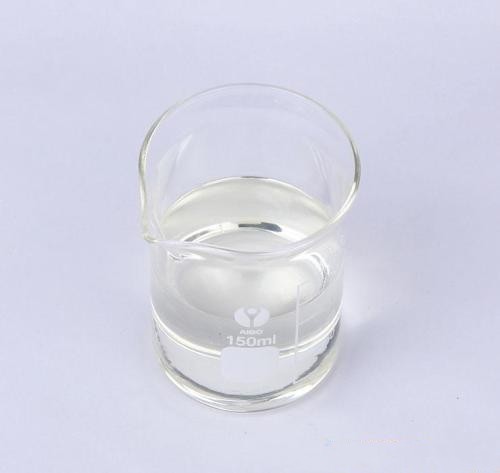 Chemical Additive Stuff Of Propyl Acetate Transparent Liquid Raw Material No 109 Images
Contact Us
Hongkong Pengfei Pharmaceutical  Technology  Co.,Ltd

Address

Phone(Working Time)

Fax