Hongkong Pengfei Pharmaceutical  Technology  Co.,Ltd

Hongkong Pengfei Pharmaceutical  Technology  Co.,Ltd Choose us, best, professional steroid team wa
Home>Products>Pharmaceutical Raw Materials>Arachidonic Acid Light Yellow Powder Natural Plant Extracts Nutrition Products
English
Arachidonic Acid Light Yellow Powder Natural Plant Extracts Nutrition Products
Hongkong Saichuang

Plant extract

China

ISO9001

100grams

Negotiated

25kg per drum

Within 3-7days after received payment

T/T, Western Union, MoneyGram

5000kg per month
Hongkong Pengfei Pharmaceutical  Technology  Co.,Ltd
Hongkong Pengfei Pharmaceutical  Technology  Co.,LtdChina
Hongkong Pengfei Pharmaceutical  Technology  Co.,Ltd2020-07-10 09:46:19

Welcome to my shop! Glad to serve you! Please send your question!
Product Details
| | | | | | |
| --- | --- | --- | --- | --- | --- |
| Product Name: | Arachidonic acid | IUPAC name: | (5Z,8Z,11Z,14Z)-5,8,11,14-Eicosatetraenoic acid | Systematic IUPAC name: | (5Z,8Z,11Z,14Z)-Icosa-5,8,11,14-tetraenoic acid |
| Other names: | 5,8,11,14-all-cis-Eicosatetraenoic acid | Number: | 506-32-1 | Beilstein Reference: | 1713889 |
| ChEBI: | CHEBI | ChemSpider: | 392692 | DrugBank: | DB04557 |
| EC Number: | 208-033-4 | KEGG: | C00219 | MeSH: | Arachidonic+acid |
| PubChem: | 444899 | RTECS number: | CE6675000 | UNII: | 27YG812J1I |
| Chemical formula: | C20H32O2 | Molar mass: | 304.47 g·mol−1 | Density: | 0.922 g/cm3 |
| Melting point: | −49 °C (−56 °F | Boiling point: | 169 to 171 °C (336 to 340 °F | log P: | 6.994 |
| Acidity (pKa): | 4.752 | Flash point: | 113 °C (235 °F | Appearance: | Light yellow to light beige free-flowing powder consisting of spherical particle |
Product Description
Arachidonic Acid Light Yellow Powder Natural Plant Extracts Nutrition Products No 506-32-1
:506-32-1
Arachidonic Acid, powder ,light yellow liquid.
Chemical Name: Microbial oil with a high content of arachidonic acid (AA or ARA).
Description: Light yellow to light beige free-flowing powder consisting of spherical particle
Applications: The product is suitable in particular for enrichment of infant formula and maternal nutrition products where there is a specific need for AA supplementation.
Composition: The particles contain microencapsulated microbial oil rich in Arachidonic Acid (AA) that is coated with modified starch.The product contains ascorbyl palmitate and vitamin E as antioxidants.
Solubility: Dispersible in cold water to form a milky emulsion with good long-term stability.
Potency of powder: (Calculated as triglycerides) AA: min 10 weight %
Items

Specifications

Results

Assay

less10.0%

10.3%

Loss on Drying

less5.0%

4.1%

Heavy Metals (Pb)

less0.001%

Less 0.001%

Arsenic

less0.0003%

Less 0.0003%

meq/kg

Peroxide value

less5

2.

Bacteria

less1000cfu/g

Less 100cfu/g

Mould & Yeast

less100cfu/g

Less 10cfu/g

Coliform

less30MPN/ 100g

Less 30MPN/100g
Typical Analysis:
Items Standard Typical
AA Content (count by C20H32O2) >10%
10.9
Peroxide value <3 meq/Kg 0.92
Ash <5% 0.45
Moisture <8% 2.11
Heavy metals <0.5 ppm Complies
As <0.5 ppm Complies
Particle-size: 100 -150 mesh
Bulk Density: Approx 0.68g/ml
Packaging: 1 kg foil vacuum pack.(special packaging is available for larger orders.)
Storage: The product should be stored in the tightly closed original packaging in a cool and dry place. The product is sensitive to air, heat and light and should be used as soon as possible after opening.
Shelf Life: 24 months under the condition of airproof and lower than 10oC.
Arachidonic Acid is an unsaturated fatty acid, CH3(CH2)3(CH2CH:CH)4(CH2)3COOH, that is essential for growth in mammals. It can be synthesized from linoleic acid.
Arachidonic acid acts as a precursor to several biologically active compounds, including prostaglandins, and plays an important role in membrane production and fat metabolism. The release of arachidonic acid from membrane phospholipids is triggered by certain hormones
Usage:
Muscle growth
Arachidonic acid promotes the repair and growth of skeletal muscle tissue via conversion to prostaglandin PGF2alpha during and following physical exercise. PGF2alpha promotes muscle protein synthesis by signaling through the Akt/mTOR pathway, similar to leucine, β-hydroxy β-methylbutyric acid, and phosphatidic acid.
Brain
Arachidonic acid is one of the most abundant fatty acids in the brain, and is present in similar quantities to docosahexaenoic acid (DHA). The two account for approximately 20% of its fatty acid content. Like DHA, neurological health is reliant upon sufficient levels of arachidonic acid. Among other things, arachidonic acid helps to maintain hippocampal cell membrane fluidity. It also helps protect the brain from oxidative stress by activating peroxisome proliferator-activated receptor gamma. ARA also activates syntaxin-3 (STX-3), a protein involved in the growth and repair of neurons.
Arachidonic acid is also involved in early neurological development. In one study funded by the U.S. National Institute of Child Health and Human Development, infants (18 months) given supplemental arachidonic acid for 17 weeks demonstrated significant improvements in intelligence, as measured by the Mental Development Index. This effect is further enhanced by the simultaneous supplementation of ARA with DHA.
In adults, the disturbed metabolism of ARA contributes to neurological disorders such as Alzheimers disease and Bipolar disorder. This involves significant alterations in the conversion of arachidonic acid to other bioactive molecules (overexpression or disturbances in the ARA enzyme cade).
Alzheimers disease
Studies on arachidonic acid and the pathogenesis of Alzheimers disease is mixed, with one study of AA and its metabolites that suggests they are associated with the onset of Alzheimers disease, whereas another study suggests that the supplementation of arachidonic acid during the early stages of this disease may be effective in reducing symptoms and slowing the disease progress. Additional studies on arachidonic acid supplementation for Alzheimers patients are needed. Another study indicates that air pollution is the source of inflammation and arachidonic acid metabolites promote the inflammation to signal the immune system of the cell damage.
Bodybuilding supplement
Arachidonic acid is marketed as an anabolic bodybuilding supplement in a variety of products. Supplementation of arachidonic acid (1,500 mg/day for 8 weeks) has been shown to increase lean body mass, strength, and anaerobic power in experienced resistance-trained men. This was demonstrated in a placebo-controlled study at the University of Tampa. Thirty men (aged 20.4 ± 2.1 years) took arachidonic acid or a placebo for 8 weeks, and participated in a controlled resistance-training program. After 8 weeks, Lean Body Mass (LBM) had increased significantly, and to a greater extent, in the ARA group (1.62 kg) vs. placebo (0.09 kg) (p<0.05). The change in muscle thickness was also greater in the ARA group (.47 cm) than placebo (.25 cm) (p<0.05). Wingate anaerobic power increased to a greater extent in ARA group as well (723.01 to 800.66 W) vs. placebo (738.75 to 766.51 W). Lastly, the change in total strength was significantly greater in the ARA group (109.92 lbs.) compared to placebo (75.78 lbs.). These results suggest that ARA supplementation can positively augment adaptations in strength and skeletal muscle hypertrophy in resistance-trained men.
An earlier clinical study examining the effects of 1,000 mg/day of arachidonic acid for 50 days found supplementation to enhance anaerobic capacity and performance in exercising men. During this study, a significant group–time interaction effect was observed in Wingate relative peak power (AA: 1.2 ± 0.5; P: -0.2 ± 0.2 W•kg-1, p=0.015). Statistical trends were also seen in bench press 1RM (AA: 11.0 ± 6.2; P: 8.0 ± 8.0 kg, p=0.20), Wingate average power (AA:37.9 ± 10.0; P: 17.0 ± 24.0 W, p=0.16), and Wingate total work (AA: 1292 ± 1206; P: 510 ± 1249 J, p=0.087). AA supplementation during resistance-training promoted significant increases in relative peak power with other performance related variables approaching significance. These findings support the use of AA as an ergogenic.
Contact info:
Smith Sun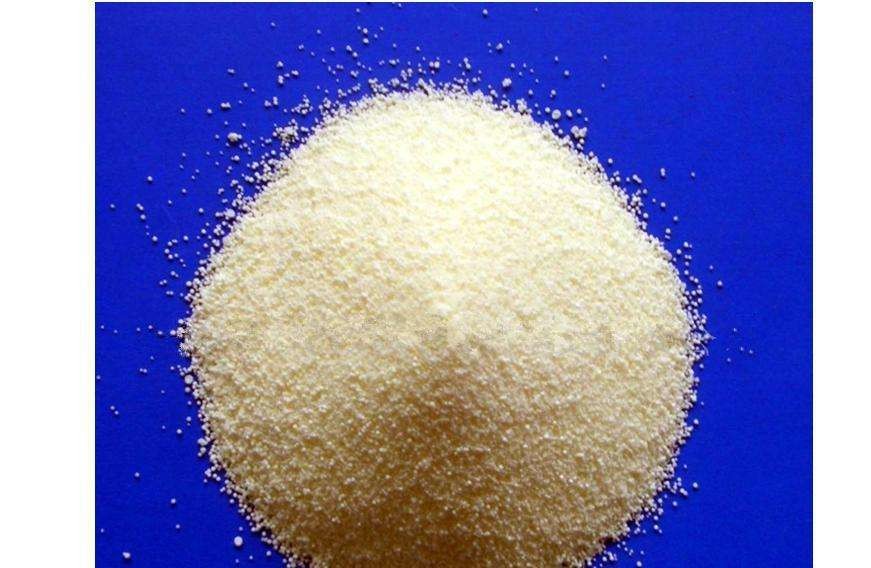 Arachidonic Acid Light Yellow Powder Natural Plant Extracts Nutrition Products Images
Contact Us
Hongkong Pengfei Pharmaceutical  Technology  Co.,Ltd

Address

Phone(Working Time)

Fax