Hongkong Pengfei Pharmaceutical  Technology  Co.,Ltd

Hongkong Pengfei Pharmaceutical  Technology  Co.,Ltd Choose us, best, professional steroid team wa
Home>Products>Pharmaceutical Raw Materials>Food Additive Grade Linalool Raw Material Transparent Liquid For Flavor
English
Food Additive Grade Linalool Raw Material Transparent Liquid For Flavor
Hongkong Saichuang

Food additive grade

China

ISO9001

100grams

Negotiated

25kg per drum

Within 3-7days after received payment

T/T, Western Union, MoneyGram

5000kg per month
Hongkong Pengfei Pharmaceutical  Technology  Co.,Ltd
Hongkong Pengfei Pharmaceutical  Technology  Co.,LtdChina
Hongkong Pengfei Pharmaceutical  Technology  Co.,Ltd2020-07-10 09:46:19

Welcome to my shop! Glad to serve you! Please send your question!
Product Details
| | | | | | |
| --- | --- | --- | --- | --- | --- |
| Product Name: | Linalool | Preferred IUPAC name: | 3,7-Dimethylocta-1,6-dien-3-ol | Compounds: | (+/−)-linalool (R) |
| Number: | 78-70-6 | ChEBI: | CHEBI | ChemSpider: | 13849981 |
| IUPHAR/BPS: | 2469 | PubChem: | 6549 | UNII: | D81QY6I88E |
| Chemical formula: | C10H18O | Molar mass: | 154.25 g/mol | Density: | 0.858 – 0.868 g/cm3 |
| Melting point: | < −20 °C (−4 °F | Boiling point: | 198 to 199 °C (388 to 390 °F | Solubility in water: | 1.589 g/l |
| Flash point: | 55 °C (131 °F | Appearance: | colorless liquid | Assay: | 98% |
Product Description
Food additive grade Linalool raw material transparent liquid for flavor manufacture no 78-70-6
Linalool

No.: 78-70-6
MF: C10H18O
MW: 154.25
EINECS No.: 201-134-4
Assay:98%
Purity: 99% Min
Appearance: colorless liquid
Usage: Daily Flavor
Package: 5kgs / aluminium bottle
unit price:

negotiable

min amount:

amount:

period for delivery:

Consignment Deadline Days

area:

Wuhan

Expiry date

Long Effective

last update:

2016-11-28 11:40

view count:

137
Description:
Linalool refers to two enantiomers of a naturally occurring terpene alcohol found in many flowers and spice plants. These have multiple commercial applications, the majority of which are based on its pleasant scent (floral, with a touch of spiciness). It has other names such as β-linalool, linalyl alcohol, linaloyl oxide, p-linalool, allo-ocimenol, and 3,7-dimethyl-1,6-octadien-3-ol.
Nature
Over 200 species of plants produce linalool, mainly from the families Lamiaceae (mint and other herbs), Lauraceae (laurels, cinnamon, rosewood), and Rutaceae (citrus fruits), but also birch trees and other plants, from tropical to boreal climate zones, including fungi.
Enantiomers
Linalool has a stereogenic center at C3 and therefore there are two stereoisomers: (R)-(–)-linalool is also known as licareol and (S)-(+)-linalool is also known as coriandrol.
Both enantiomeric forms are found in nature: (S)-linalool is found, for example, as a major constituent of the essential oils of coriander (Coriandrum sativum L. family Apiaceae) seed, palmarosa [Cymbopogon martinii var martinii (Roxb.) Wats., family Poaceae], and sweet orange (Citrus sinensis Osbeck, family Rutaceae) flowers. (R)-linalool is present in lavender (Lavandula officinalis Chaix, family Lamiaceae), bay laurel (Laurus nobilis, family Lauraceae), and sweet basil (Ocimum basilicum, family Lamiaceae), among others.
Each enantiomer evokes different neural responses in humans, and therefore are classified as possessing distinct scents. (S)-(+)-Linalool is perceived as sweet, floral, petitgrain-like (odor threshold 7.4 ppb) and the (R)-form as more woody and lavender-like (odor threshold 0.8 ppb).
Biosynthesis
In higher plants, linalool, as other monoterpenoids, is produced from isopentenyl pyrophosphate via the universal isoprenoid intermediate geranyl pyrophosphate, through a class of membrane-bound enzymes named monoterpene synthases. One of these, linalool synthase (LIS), has been reported to produce (S)-linalool in several floral tissues.
Uses
Linalool is used as a scent in 60–80% of perfumed hygiene products and cleaning agents including soaps, detergents, shampoos, and lotions.
It is also used as a chemical intermediate. One common downstream product of linalool is vitamin E.
In addition, linalool is used by pest professionals as a flea, fruit fly and cockroach insecticide.
Linalool is used in some mosquito-repellent products; however, the EPA notes that "a preliminary screen of labels for products containing [l]inalool (as the sole active ingredient) indicates that efficacy data on file with the Agency may not support certain claims to repel mosquitos."
Safety and potential toxicity
Linalool can be absorbed by inhalation of its aerosol and by oral intake or skin absorption, potentially causing irritation, pain and allergic reactions. Between 5 and 7% of patients undergoing patch testing in Sweden were found to be allergic to the oxidized form of linalool. Upon inhalation, it may also cause drowsiness or dizziness, and is potentially unsafe to the unborn child.
Contact info:
Smith Sun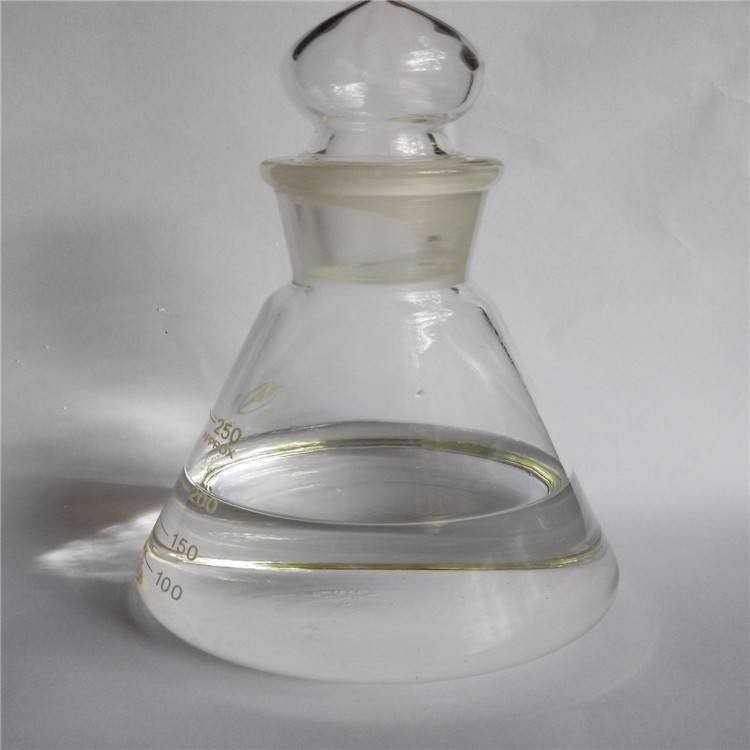 Food Additive Grade Linalool Raw Material Transparent Liquid For Flavor Images
Contact Us
Hongkong Pengfei Pharmaceutical  Technology  Co.,Ltd

Address

Phone(Working Time)

Fax