Hongkong Pengfei Pharmaceutical  Technology  Co.,Ltd

Hongkong Pengfei Pharmaceutical  Technology  Co.,Ltd Choose us, best, professional steroid team wa
Home>Products>Pharmaceutical Raw Materials>Methyl Salicylate Pharmaceutical Raw Materials Colorless Liquid To Treat Joint
English
Methyl Salicylate Pharmaceutical Raw Materials Colorless Liquid To Treat Joint
Hongkong Saichuang

Pharmaceutical raw material

China

ISO9001

100gram

Negotiated

Drum

Within 3-7days after received payment

T/T, Western Union, MoneyGram

5000kg per month
Hongkong Pengfei Pharmaceutical  Technology  Co.,Ltd
Hongkong Pengfei Pharmaceutical  Technology  Co.,LtdChina
Hongkong Pengfei Pharmaceutical  Technology  Co.,Ltd2020-07-10 09:46:19

Welcome to my shop! Glad to serve you! Please send your question!
Product Details
Product Name:
Methyl salicylate
IUPAC name:
Methyl 2-hydroxybenzoate
Other names:
Salicylic acid methyl ester
Number:
119-36-8
ChemSpider:
13848808
IUPHAR/BPS:
2431
KEGG:
D01087
UNII:
LAV5U5022Y
Chemical formula:
C8H8O3
Molar mass:
152.15 g·mol−1
Density:
1.174 g/cm3
Melting point:
−8.6 °C (16.5 °F
Boiling point:
222 °C (432 °F
Solubility in water:
0.639 g/L (21 °C) 0.697 g/L (30°C)
Solubility:
miscible in diethyl ether, ethanol
Solubility in acetone:
10.1 g/g (30 °C)
Vapor pressure:
1 mmHg (54 °C)
Acidity (pKa):
9.8
Magnetic susceptibility (χ):
-86.30·10−6 cm3/mol
Refractive index (nD):
1.538
Appearance:
Transparent liquid
Assay:
99.5%min
Product Description
Pharmaceutical raw materials of Methyl salicylate colorless liquid to treat joint and muscular pain no 119-36-8
Methyl salicylate (wintergreen oil )
No.: 119-36-8
EINECS: 204-317-7
MF: C8H8O3
Purity :99.5%min
Appearance: Colorless or slightly yellow oil liquid
Usage: It can offer effects of pain-ease and be used in joint/muscle pain-ease plaster, tincture and oil agent. Besides it can be used as solvent and intermediate pf insecticide, bactericide, polish agent, anti-copper agent, flavor, food, cosmetics, toothpaste, coating, ink, and fiber mordant.
Package: 25kg per cardboard drum or bag
Storage: Sealed, kept in dark, dry and cool place.
Methyl salicylate Chemical Properties
| | |
| --- | --- |
| Melting point | -8 °C |
| Boiling point | 222 °C(lit.) |
| density | 1.174 g/mL at 25 °C(lit.) |
| vapor density | 5.26 (vs air) |
| vapor pressure | 1 mm Hg ( 54 °C) |
| refractive index | n20/D 1.536(lit.) |
| FEMA | 2745 |
| Fp | 226 °F |
| Water Solubility | 0.07 g/100 mL (20 ºC) |
| Merck | 14,6120 |
| BRN | 971516 |
| Stability: | Stable. Incompatible with strong oxidizing agents, strong bases. |
Methyl salicylate Usage And Synthesis
Dermatology drugs
Methyl salicylate ointment is a common dermatology drug with analgesic, anti-inflammatory, bactericidal effect. Because it can induce local irritation, it is rarely orally used.When spread in the skin,it is easily absorbed. Its liniments, ointments can be used for acute rheumatoid arthritis, low back pain and muscle pain, also itching and agents, agents, preservatives.
Content Analysis
Measure using Method 1 of ester assay (OT-18) . The amount of sample is 2 g. With 0.5mol / L potassium hydroxide ethanol solution 50.0 ml reflux 2h, phenol red test solution (TS-166) as an titration indicator . Calculation of equivalency factors (e) takes 76.08.
Or it is measured using the non-polar column method of gas chromatography(GT-10-4) .
The above information is edited by the Chemicalbook of Tian Ye.
Toxicity
Adl 0 ~ 0.5 mg / kg (FAO / WHO.1994).
LD50887 mg / kg (rat, oral).
Application limitation
FEMA (mg / kg): soft drinks 59; cold 27; confectionery 840 ; bakery 54; gum 8400; syrup 200.
Chemical properties
Colorless, oily liquid with holly leaf flavor. Soluble in alcohol, ether, acetic acid, slightly soluble in water.
Uses
Appropriately use it as modifiers for some floral types , such as ylang ylang, magnolia, acacia, shy flower, tuberose, gardenia, bloom, sweet clover grass.It is mainly used for medicine and hygiene products such as toothpaste, tooth powder, mouthwash, talcum powder, carminative oil. It can also be used for industrial products such as glue, glue paper, card paste, paste. It can also be used for food flavor,such as strawberries, grapes, walnuts, spearmint, spicy flavor as a special green gas.
It is used as high-temperature heat carrier in dyeing industry .
The product has similar-Pyrola odor ,when used as a spice, it is often used as agent for pharmaceutical drugs and the pigmentum.It also has applications in blending spices, such as Quercetin trees in general flavors. Methyl salicylate is also used as solvents and intermediates for the manufacture of pesticides, fungicides, perfumes, paints, cosmetics, ink and dye fibers such help. Methyl salicylate reacts with ammonia to make salicylamide which is used for production of antipyretic analgesics salicylaldehyde ethyl amine ,and salicylamide itself is an anti-inflammatory drug. Methyl salicylate can be obtained by acetylation using acetylsalicylic acid methyl ester (C10H10O4, [580-02-9]). Add methyl salicylate and acetic anhydride into pot ,put sulfuric acid under stirring, the reaction temperature does not exceed 60 ℃ for about 1h, the reaction is completed, the reaction is poured into ice water and precipitated crystals are filtered, washed, dried, and acetylsalicylic acid methyl ester is obtained. Acetylsalicylic acid can be prepared by cyclization to get 4-hydroxy coumarin. Methyl salicylate is used as a pharmaceutical for external application agent.
Perfumes and suntan lotion ultraviolet absorber.
Production Method
Methyl salicylate is widespread in nature, and it is a main ingredient of wintergreen, small medicated oil . Alsoit is present in essential oils of the tuberose, Quercetin tree, ylang ylang, cloves, tea. Salicylic acid and methanol are used to make it in the presence of sulfuric acid through esterification. Salicylic acid is dissolved in methanol, add sulfuric acid, heat with stirring, the reaction time is 3h,90-100℃, cool to below 30 ℃,take oil ,wash with sodium carbonate solution to pH8 above, and then wash 1 time with water. Vacuum distillation, collect 95-110 ℃ (1.33-2.0kPa) distillate, obtain methyl salicylate. The yield is over 80%. General industrial methyl salicylate content is 99.5%. Material consumption fixed: Acid 950kg / t, methanol 400kg / t.
Category
Flammable liquid
Acute toxicity
Oral - rat LD50: 887 mg / kg; Oral - Mouse LD50: 1110 mg / kg
Chemical Properties
colourless liquid with an odour of wintergreen
Usage
antipyretic analgesics
Usage
Methyl salicylate is an organic ester that is commonly produced naturally by wintergreens. Methyl salicylate is utilize as a anti-herbivore defense system in various plants that produces it. Methyl sa licylate is also used in high concentrations as a rubefacient to treat joint, muscular pain and acute pain. Methyl slicylate is also used as a agent and often used to provide fragrance to pr oducts.
Usage
Potent inhibitor of ornithine decarboxylase
Data irritation
Skin - rabbit 500 mg / 24 hours of moderate; Eye - rabbit 500 mg / 24 hr mild
Flammability hazard characteristics
Combustible in e of fire, high temperature, strong oxidants ; combustion exhausts irritation smoke
Storage Characteristics
packaging integrity, light loading and unloading; warehouse ventilation, away from open flame, heat, and separate from oxidants
Extinguishing agent
Media Foam, dry powder, carbon dioxide, sand
General Description
Colorless yellowish or reddish liquid with odor of wintergreen.
Air & Water Reactions
Insoluble in water.
Reactivity Profile
Birch-Me is an ester. Esters react with acids to liberate heat along with alcohols and acids. Strong oxidizing acids may cause a vigorous reaction that is sufficiently exothermic to ignite the reaction products. Heat is also generated by the interaction of esters with caustic solutions. Flammable hydrogen is generated by mixing esters with alkali metals and hydrides. Birch-Me is incompatible with oxidizers. Birch-Me is also incompatible with strong bases. Birch-Me may react with iron salts.
Health Hazard
Harmful if swallowed, inhaled, absorbed through skin. Vapor mist is irritating to the eyes, mucous membranes, upper respiratory tract and skin. Ingestion of relatively small amount causes severe poisoning and death. Causes nausea, vomiting, acidosis, pulmonary edema, pneumonia, convulsions and death.
Fire Hazard
Birch-Me is combustible.
If you choose us for your supplier,the advantage is :
1.Offer best quanlity and competitive price.
2.well experienced in delivering the parcels to you.
3.Full stock ensures prompt delivery.
4.Superior after-sales service.
5.Package will be reshipped if sent unseccessfully.
Contact info:
Smith Sun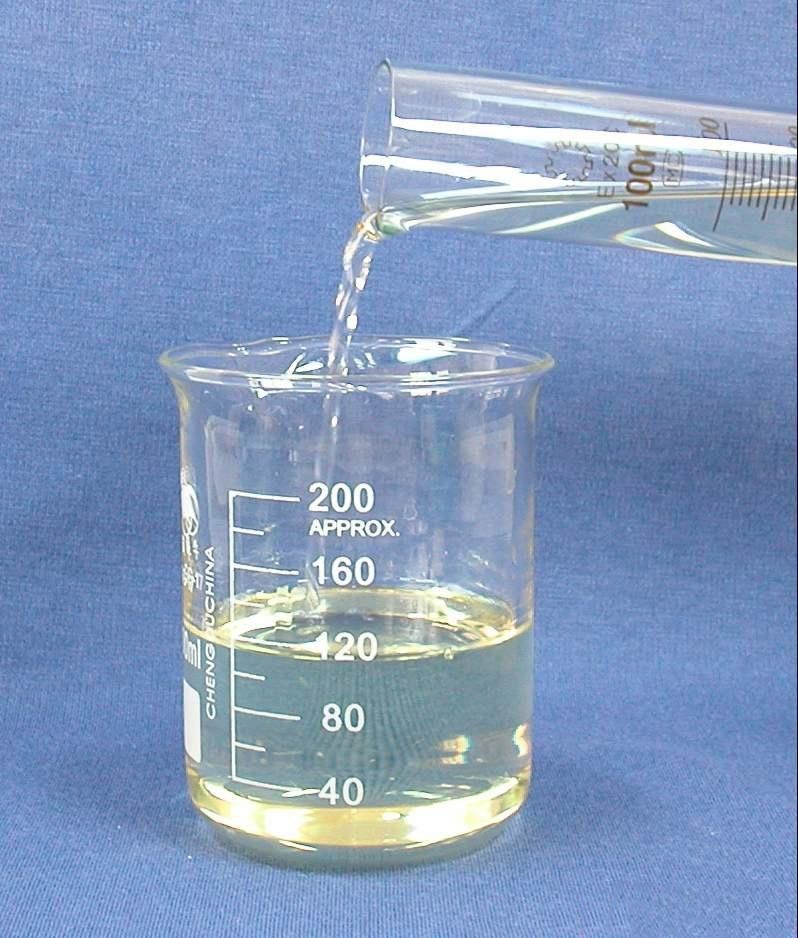 Methyl Salicylate Pharmaceutical Raw Materials Colorless Liquid To Treat Joint Images
Contact Us
Hongkong Pengfei Pharmaceutical  Technology  Co.,Ltd

Address

Phone(Working Time)

Fax