Hongkong Pengfei Pharmaceutical  Technology  Co.,Ltd

Hongkong Pengfei Pharmaceutical  Technology  Co.,Ltd Choose us, best, professional steroid team wa
Home>Products>Pharmaceutical Raw Materials>Tretinoin Raw Material Yellow Powder For Skin Pharmaceutical Use No 302-79-4
English
Tretinoin Raw Material Yellow Powder For Skin Pharmaceutical Use No 302-79-4
Hongkong Saichuang

Skin pharmaceutical raw material

China

ISO9001

10grams

Negotiated

1,2,5 kg / tin

Within 3-7days after received payment

T/T, Western Union, MoneyGram

5000kg per month
Hongkong Pengfei Pharmaceutical  Technology  Co.,Ltd
Hongkong Pengfei Pharmaceutical  Technology  Co.,LtdChina
Hongkong Pengfei Pharmaceutical  Technology  Co.,Ltd2020-07-10 09:46:19

Welcome to my shop! Glad to serve you! Please send your question!
Product Details
Product Name:
Tretinoin
Trade names:
Vesanoid, Avita, Renova, Retin-a
License data:
US DailyMed
Pregnancy category:
AU
Routes of administration:
topical, by mouth
ATC code:
D10AD01,L01XX14
Legal status:
AU
Protein binding:
> 95%
Biological half-life:
0.5-2 hours
IUPAC name:
(2E,4E,6E,8E)-3,7-Dimethyl-9-(2,6,6-trimethylcyclohexen-1-yl)nona-2,4,6,8-tetraenoic acid
Number:
302-79-4
PubChem:
444795
DrugBank:
DB00755
ChemSpider:
392618
UNII:
5688UTC01R
KEGG:
D00094
ChEBI:
CHEBI
ChEMBL:
CHEMBL38
Formula:
C20H28O2
Molar mass:
300.4412 g/mol
Purity:
99%
Appearance:
Yellow crystal powder
Product Description
Tretinoin raw material yellow powder for skin pharmaceutical manufacture no 302-79-4
| | |
| --- | --- |
| Product name | Tretinoin |
| Synonyms | TRETINOIN;TRETINOIN VITAMIN A ACID;TRANS-RETINOIC ACID;TRANS VITAMIN A ACID;VITAMIN A ACID;VITAMIN A ACID, ALL-TRANS;RETINOIC ACID;RETINOIC ACID, ALL TRANS |
| Original | China |
| | 302-79-4 |
| MF | C20H28O2 |
| Brand name | Fulu |
| Delivery time | within 24 hours upon receipt of payment |
| Delivery | Fast and secure shipping by EMS, DHL, TNT, FedEx, UPS |
| Purity | 99% |
| Package | Discreet and Hidden package according to specific requirement |
| Appearance | Yellow-Orange Powder |
| Certification | SGS, ISO 9001, KOSHER |
| Payment Terms | Western Union, Money Gram , T/T, Bitcoin,Banktransfer ect. |
| Minimum Order Quantity | Negotiable |
| Price | Negotiable |
| Usage | Blackhead-Acne-Lesions Treating |
Description:

1. Tretinoin is commonly used in dermatology drugs, which is the department of vitamin A
(Victoria methanol) metabolic intermediates.It mainly affects the growth of bones and epithelial
metabolism, can promote epithelial cell proliferation and updates, and can inhibit the proliferation
and differentiation of keratinocytes, so hyperkeratosis can be back to normal.
2. Therefore many complete or incomplete keratosis, hyperkeratosis of diseases have a certain
therapeutic effect, treat a variety of skin diseases. The use of the drug can penetrate topical skin
quickly, enable significantly increased epithelial cell turnover. This class of drugs has strong and
rapid inhibition on the secretion of the sebaceous glands, can reduce sebum secretion. In
addition, the product also has anti-tumor, promote wound healing and anti-inflammatory effects.
3. It is a yellow needle crystal, with a similar smell of vitamin acetate. Soluble in methanol, ethanol,
acetone, also in vegetable oil and fatty. In e of light, it is thermal instability, suck up moisture in
the air, polymerization and metamorphism in water. The melting point of all trans-vitamin A acid is
182 ~ 180°C, the melting range of which is mixed with a small amount of isomers is 170 ~ 190°C.
4. This product can induce epidermal hyperplasia, and improve the granular layer and the cell
layer thickness.It can influence the silk protein process and the formation of cross-linked film and
promote the differentiation of epidermal granular layer cells in the late stage of the differentiation
of the epidermal cells by affecting K10, K1 keratin solution.
Usage:
Used in abnormal acne, ichthyosis and abnormal type of psoriasis. For the treatment of acne
vulgaris, psoriasis, ichthyosis, lichen planus, Mao Fahong rosea, follicular keratosis, squamous
cell carcinoma and melanoma, disease.
Pharmacology: Epidermal keratinocytes, dermal melanin cells and fibroblasts are the target cells
of A retinoic acid important. A retinoic acid can affect the formation of melanin melanin cells, its
role is more than point, has inhibitory effect on tyrosine hydroxylase, Doba oxidase and two
hydroxyindole oxidase three catalytic activity, thereby reducing the formation of melanin, reduce
skin pigmentation.
Function:
1. Used for usual acne, lichen planus, white spot, hair red pityriasis and facial pityriasis simplex
2. Also can be used as an auxiliary therapy for psoriasis.
3. Can also be used in the treatment of multiple verruca vulgaris, and abnormal keratinization of
various skin diseases such as ichthyosis, hair follicle keratinization disorder
4. For cancer prevention and treatment of precancerous lesions, Such as white spot of the oral
mucosa, laryngeal papilloma, stunting disease
5. Used for skin malignant tumor such as squamous cell carcinomas and basal cell carcinoma,
mycosis enzyme disease
6. For acute early young granulocyte leukemia.
Tretinoin COA
| | | |
| --- | --- | --- |
| Item | Standard | Result |
| Appearance | Yellow or light yellow crystalline powder | Conforms |
| Melting Point | About 182ºC | 181.5~182.5ºC |
| Solubility | Conforms | Conforms |
| Identification | Positive | Positive |
| Loss on drying | ≤0.5% | 0.22% |
| Heavy metais | ≤0.002 | Conforms |
| Residue on ignition | ≤0.1% | 0.06% |
| Related substsnces | ≤0.5% | 0.20% |
| Isotretinoin | ≤0.5% | 0.42% |
| Assay | 97.0~102.0% | 99.70% |
Hot Selling Pharmaceutical Intermediate Material
| | |
| --- | --- |
| D-PANTOTHENIC ACID | 137-08-6, 79-83-4 |
| Pramipexole | : 104632-26-0 |
| Triamcinolone acetonide | : 76-25-5 |
| Promethazine hydrochloride | : 58-33-3 |
| O-PHOSPHORYLETHANOLAMINE | : 1071-23-4 |
| Cilastatin | : 82009-34-5 |
| Lovastatin | : 75330-75-5 |
| Erythromycin | : 114-07-8 |
| DEXTROMETHORPHAN HYDROBROMIDE | : 125-69-9 |
| Pregabalin / Lyrica | : 148553-50-8 |
| Macitentan | : 441798-33-0 |
| Etoricoxib | : 202409-33-4 |
| PARECOXIB SODIUM | : 198470-85-8 |
| Grape seed oil | :85594-37-2 |
| Anacetrapib | : 875446-37-0 |
| Palbociclib | : 571190-30-2 |
| Apixaban | : 503612-47-3 |
| Tirofiban hydrochloride monohydrate | : 150915-40-5 |
| BB/Benzyl benzoate | :120-51-4 |
| BA/Benzyl alcohol | :100-51-6 |
| Paracetamol | :103-90-2 |
| Cabergoline | :81409-90-7 |
| Finasteride | :98319-26-7 |
| Dutasteride | :164656-23-9 |
Contact info: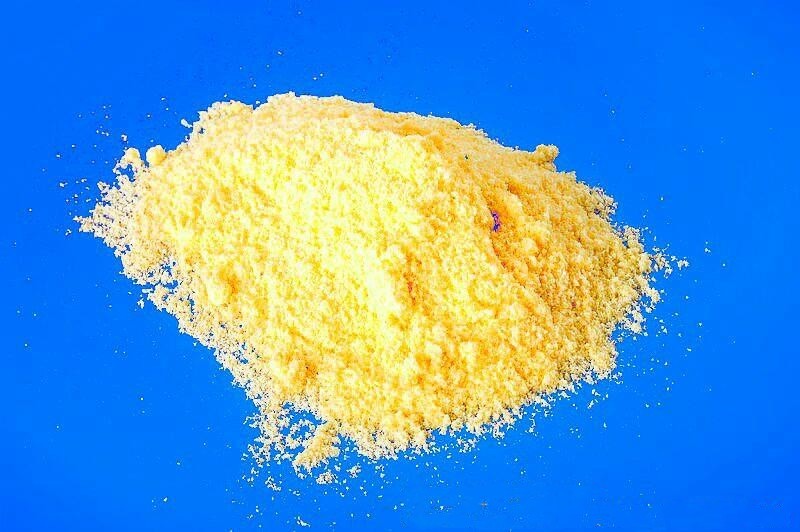 Tretinoin Raw Material Yellow Powder For Skin Pharmaceutical Use No 302-79-4 Images
Contact Us
Hongkong Pengfei Pharmaceutical  Technology  Co.,Ltd

Address

Phone(Working Time)

Fax