Hongkong Pengfei Pharmaceutical  Technology  Co.,Ltd

Hongkong Pengfei Pharmaceutical  Technology  Co.,Ltd Choose us, best, professional steroid team wa
Home>Products>Pharmaceutical Raw Materials>Sport Nutrition Medicine Raw Material Ornithine White Solid Powder For
English
Sport Nutrition Medicine Raw Material Ornithine White Solid Powder For
HongKong Saichuang

amino acid

Hubei China

ISO9001

100grams

Negotiated

25kg/drum

Within 3-7days after received payment

T/T, Western Union, MoneyGram

5000kg per month
Hongkong Pengfei Pharmaceutical  Technology  Co.,Ltd
Hongkong Pengfei Pharmaceutical  Technology  Co.,LtdChina
Hongkong Pengfei Pharmaceutical  Technology  Co.,Ltd2020-07-10 09:46:19

Welcome to my shop! Glad to serve you! Please send your question!
Product Details
Product Name:
Ornithine
IUPAC name:
L-Ornithine
Other names:
(+)-(S)-2,5-Diaminovaleric acid, (+)-(S)-2,5-Diaminopentanoic acid
Number:
70-26-8
ChEBI:
CHEBI
ChemSpider:
6026
DrugBank:
DB00129
EC Number:
200-731-7
KEGG:
D08302
PubChem:
389
UNII:
E524N2IXA3
Chemical formula:
C5H12N2O2
Molar mass:
132.16 g/mol
Melting point:
140 °C (284 °F
Solubility in water:
soluble
Solubility:
soluble in ethanol
Acidity (pKa):
1.94
Appearance:
White crystal powder
Purity:
99.9%
Product Description
Sport nutrition use raw material Ornithine white solid powder for bodybuilding no 70-26-8
Description:
Ornithine is a non-essential amino acid that plays a central role in the urea cycle, functioning along with Arginine and Citrulline to rid the body of ammonia, a byproduct of protein metabolism. Because Ornithine is converted into Arginine, it can help maintain healthy Arginine levels in the body. Ornithine can also be converted into other amino acids, such as citrulline, proline, and glutamate, as well as creatine, an important muscular energy source.
Specification
| | |
| --- | --- |
| tem | Specification |
| Specific rotation | +26.0-+28.0° |
| Heavy metals | ≤10ppm |
| Residue on ignition | ≤0.50% |
| Loss on drying | ≤7.0% |
| Assay | 98.0-102.0% |
| PH | 5.5-7.0 |
Apllication:
The L-Ornithine is mainly involved in the uric acid cycle, which will be very important for the excretion of ammonium nitrogen in the organism.
It will be not only used as reagent and injecta in pharmaceutical field, but also prepared for the fizzy drinks for arginine phosphokinase in food industry.
Ornithine is a non-proteinogenic amino acid that plays a role in the urea cycle. Ornithine is abnormally accumulated in the body in ornithine transcarbamylase deficiency. The radical is ornithyl.
Role in urea cycle
L-Ornithine is one of the products of the action of the enzyme arginase on L-arginine, creating urea. Therefore, ornithine is a central part of the urea cycle, which allows for the disposal of excess nitrogen. Ornithine is recycled and, in a manner, is a catalyst. First, ammonia is converted into carbamoyl phosphate(H
2NC(O)OPO2−
3). Ornithine is converted into a urea derivative at the δ (terminal) nitrogen by carbamoyl phosphate synthetase. Another nitrogen is added from aspartate, producing the denitrogenated fumarate, and the resulting arginine (a guanidinium compound) is hydrolysed back to ornithine, producing urea. The nitrogens of urea come from the ammonia and aspartate, and the nitrogen in ornithine remains intact.
Ornithine is not an amino acid coded for by DNA, that is, not proteinogenic. However, in mammalian non-hepatic tissues, the main use of the urea cycle is in arginine biosynthesis, so, as an intermediate in metabolic processes, ornithine is quite important.
Other reactions
Ornithine, via the action of ornithine decarboxylase (E.C. 4.1.1.17), is the starting point for the synthesis of polyamines such as putrescine.
In bacteria, such as E. coli, ornithine can be synthesized from L-glutamate.
Research
Exercise fatigue
L-Ornithine supplementation attenuated fatigue in subjects in a placebo-controlled study using a cycle ergometer. The results suggested that L-ornithine has an antifatigue effect in increasing the efficiency of energy consumption and promoting the excretion of ammonia.
Weightlifting supplement
Amino acid supplements, including L-ornithine, are frequently marketed to bodybuilders and weightlifters with claims for increasing levels of human growth hormone (HGH), muscle mass and strength. A clinical study reported that L-ornithine at 2 g/d did not increase HGH. A review on the topic concluded "The use of specific amino acids to stimulate GH release by athletes is not recommended."
Cirrhosis
L-Ornithine L-aspartate (LOLA), a stable salt of ornithine and aspartic acid, has been used in the treatment of cirrhosis.
Contact info: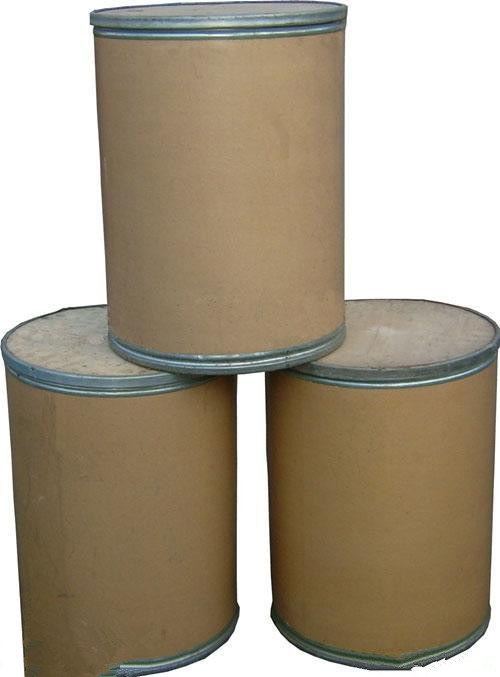 Sport Nutrition Medicine Raw Material Ornithine White Solid Powder For Images
Contact Us
Hongkong Pengfei Pharmaceutical  Technology  Co.,Ltd

Address

Phone(Working Time)

Fax