Hongkong Pengfei Pharmaceutical  Technology  Co.,Ltd

Hongkong Pengfei Pharmaceutical  Technology  Co.,Ltd Choose us, best, professional steroid team wa
Home>Products>Pharmaceutical Raw Materials>Pharma Raw Material Glibenclamide White Crystal Powder For Antidiabetic Use
English
Pharma Raw Material Glibenclamide White Crystal Powder For Antidiabetic Use
Hongkong Saichuang

Pharmaceutical raw material

Hubei China

ISO9001

100grams

Negotiated

25kg/drum

Within 3-7days after received payment

T/T, Western Union, MoneyGram

5000kg per month
Hongkong Pengfei Pharmaceutical  Technology  Co.,Ltd
Hongkong Pengfei Pharmaceutical  Technology  Co.,LtdChina
Hongkong Pengfei Pharmaceutical  Technology  Co.,Ltd2020-07-10 09:46:19

Welcome to my shop! Glad to serve you! Please send your question!
Product Details
Product Name:
glibenclamide
Trade names:
see below
MedlinePlus:
a684058
Routes of administration:
Oral
Legal status:
UK
Protein binding:
Extensive
Metabolism:
Hepatic hydroxylation (CYP2C9-mediated)
Biological half-life:
10 hours
Number:
10238-21-8
PubChem:
3488
DrugBank:
DB01016
ChemSpider:
3368
UNII:
SX6K58TVWC
KEGG:
D00336
ChEBI:
CHEBI
ChEMBL:
CHEMBL472
Formula:
C23H28ClN3O5S
Molar mass:
494.004 g/mol
Appearance:
White crystal powder
Purity:
99% Min.
Product Description
Good quality pharmaceutical raw material glibenclamide white crystal powder for Antidiabetic use
Product Name: Glibenclamide
Synonyms:
LABOTEST-BB LT00244861;GLYBENCLAMIDE;GLYBENZCYCLAMIDE;GLYBURIDE;GIBENCLAMIDE;GLIBENCLAMIDE;5-CHLORO-N-[4-(CYCLOHEXYLUREIDOSULFONYL)PHENETHYL]-2-METHOXYBENZAMIDE;5-CHLORO-N-[2-[4-[[[(CYCLOHEXYLAMINO)CARBONYL]AMINO]-SULFONYL]PHENYL]ETHYL]-2-METHOXYBENZAMIDE;
: 10238-21-8;
EINECS: 233-570-6
MF: C23H28ClN3O5S;
MW: 494.
Product name:

Glibenclamide

Other Name:

LABOTEST-BB LT00244861;GLYBENCLAMIDE;GLYBENZCYCLAMIDE;GLYBURIDE;GIBENCLAMIDE;

GLIBENCLAMIDE;5-CHLORO-N-[4-(CYCLOHEXYLUREIDOSULFONYL)PHENETHYL]-2-METHOXYBENZAMIDE;5-CHLORO-N-[2-[4-[[[(CYCLOHEXYLAMINO)CARBONYL]AMINO]-SULFONYL]PHENYL]ETHYL]-2-METHOXYBENZAMIDE;

Original:

China

:

10238-21-8

EINECS:

233-570-6

Molecular formula:

C23H28ClN3O5S

MW:

494

Brand name

NJBNSteroid

Leading time

within 24 hours upon receipt of payment

Delivery

Fast and secure shipping by EMS, DHL, TNT, FedEx, UPS

Purity

99%

Package

Discreet and Hidden package according to specific requirement

Appearance

White powder

Certification

SGS, ISO 9001, KOSHER

Payment Terms

Western Union, Money Gram , T/T, Bitcoin

Minimum Order Quantity

10g

Price

Negotiable

Usage

Hypoglycemic agents with stronger effect than toluene sulfonylurea; used for the treatment of mild, non-insulin-dependent diabetes;
Description of Active Pharmaceutical Ingredients

Glibenclamide

:
1. Glibenclamide belongs to the second generation oral sulfonylurea drugs with the mechanism of action being similar as tolbutamide and the hypoglycemic effect being strongest among sulfonylurea drugs. Its intensity of action is about 200 to 250 times of that of Tolbutamide.
2. It can selectively act on the pancreatic beta-cells, promote insulin secretion; can enhance the hypoglycemic effect of exogenous insulin and strengthen the post-receptor effect of insulin. It has fast oral absorption with high protein binding rate. It begins to take effect after 30 minutes with the effect being strongest at 1.5 hours and the duration of 16 to 24 hours. It has a distribution volume of 0.1L / kg, plasma protein binding rate of 90% to 95% and half-life of 4 to 8 hours.
3. It is mainly consumed by the liver metabolism with six metabolites. Two of them are known as hydroxylated compounds with no hypoglycemic effect and is mainly excreted from the urine and a small amount is excreted by the stool. It is clinically mainly used for the treatment of mild to moderate non-insulin dependent diabetes mellitus.
4. Recently, an international study found that the commonly used diabetes drug glibenclamide can help the bodys immune system to fight against certain bacterial infections, e.g. in the treatment of melioidosis, the mortality rate can be reduced by about half.
5. Melioidosis is a disease prevalent in tropical areas such as Southeast Asia and northern Australia. It is caused by Burkholderia pseudomallei with the symptoms including sepsis and pneumonia. The mortality rate is high. Diabetic patients tend to be more susceptible to melioidosis, but the mortality rate is lower compared with other patients.
The main indication for Active Pharmaceutical Ingredients

Glibenclamide

:
Glibenclamide is currently one of the most commonly used drugs for the treatment of type 2 diabetes. Because this product has fast and strong effect, so the effect after the application remarkable, being able to have good control of blood sugar; being applicable for patients of high blood sugar who get bad efficacy when treated with other sulfonyl Urea hypoglycemic agents.
Two commonly sulfonylurea oral hypoglycemic agents are glibenclamide and glimepiride, the comparison of hypoglycemic effect of them two are as follow:
(1) The effect on glucose transport and metabolism: Glibenclamide and glimepiride can stimulate the key enzymes in the glucose metabolism and improve the glucose transporter (GLUT4) translocation / dephosphorylation to promote the glucose uptake of the surrounding tissue, specifically exhibited in glycogen synthesis and increased fat formation. Glycogen synthase and 3-phosphoglycerol fatty acyltransferase are the key enzymes in glycogen and fat synthesis, and glimepiride is more active than glibenclamide in activating these key enzymes, such as for activating glycogen synthase activity, glimepiride is 2.5 times that of glibenclamide; for the capability to activate lipase, glimepiride is 1.9 times that of glibenclamide. Glimepiride increased the expression of GLUT4 on the cell membrane by inducing dephosphorylation of GLUT4.
(2) Effect on glycosylated-phosphatidylinositol-specific phospholipase (GPI-PLC): GPI is located in the outer layer of the cell membrane and participates in insulin signal transduction, which can interfere with glucose metabolism of muscle and adipocytes. GPI-PLC can shed the GPI, thereby improving the cell phosphorylation status. Insulin and sulfonylureas can activate GPI-PLC, helping muscle, adipose tissue for the uptake and transport of glucose. However, in the presence of insulin resistance, insulin itself is very difficult to activate GPI-PLC, but glimepiride can still activate the enzyme. In vitro and in vivo studies have shown that, glimepiride has the strongest pancreatic effect in sulfonylurea drugs, which can increase glucose synthesis by 2.5 times and fat synthesis by 4 times. The ratio of glimepiride to glibenclamide was 2: 1. Therefore, glimepiride has a lower secondary failure incidence than other sulfonylurea drugs.
Make an order

1.Please let me know the items you are looking for, quantity, and the destination country;

2.You confirm all details, and offer us purchasing order;

3.We send the detail price of our product and offer the suitable shipping method for reference;

4.You confirm the order and pay money 100% in advance and send us the detail address.

5.We arrange the shipment according to your requirements.

6.We offer after-sales service after you receive parcel.

Shipping

Provide your addressee info. ( phone number , zip code )

Packing

According to different countries and quantity of orders

Lead Time

Arranged within 12 hours upon receipt of your payment

Photos

Photos of parcel would be offered to tell apart the steroids in advance

Delivery Time

Usually 4-6 working days to reach destinations

Tracking number

Offered once it is released on the Net .Normally within 24hours upon the receipt of payment.

After-sale service

24/7 online for problems and concern related to steroids
Contact info:
Whatsapp:+8618872220694
Email: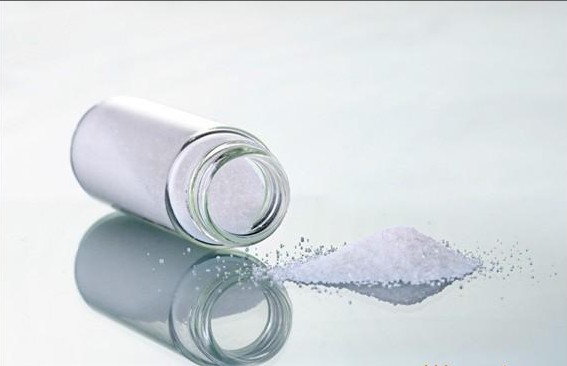 Pharma Raw Material Glibenclamide White Crystal Powder For Antidiabetic Use Images
Contact Us
Hongkong Pengfei Pharmaceutical  Technology  Co.,Ltd

Address

Phone(Working Time)

Fax