Hongkong Pengfei Pharmaceutical  Technology  Co.,Ltd

Hongkong Pengfei Pharmaceutical  Technology  Co.,Ltd Choose us, best, professional steroid team wa
Home>Products>Pharmaceutical Raw Materials>Sodium Borohydride Medical Raw Material For Plastic Industry Vesicant 16940-66-2
English
Sodium Borohydride Medical Raw Material For Plastic Industry Vesicant 16940-66-2
Hongkong Saichuang

Industry grade

Hubei China

ISO9001

100grams

Negotiated

Drum

Within 3-7days after received payment

T/T, Western Union, MoneyGram

5000kg per month
Hongkong Pengfei Pharmaceutical  Technology  Co.,Ltd
Hongkong Pengfei Pharmaceutical  Technology  Co.,LtdChina
Hongkong Pengfei Pharmaceutical  Technology  Co.,Ltd2020-07-10 09:46:19

Welcome to my shop! Glad to serve you! Please send your question!
Product Details
| | | | | | |
| --- | --- | --- | --- | --- | --- |
| Product Name: | Sodium borohydride | Preferred IUPAC name: | Sodium tetrahydridoborate (1–) | Systematic IUPAC name: | Sodium boranuide |
| Number: | 16940-66-2 | ChEBI: | CHEBI | ChemSpider: | 26189 |
| EC Number: | 241-004-4 | Gmelin Reference: | 23167 | PubChem: | 4311764 |
| RTECS number: | ED3325000 | UN number: | 1426 | Chemical formula: | NaBH4 |
| Molar mass: | 37.83 g/mol | Appearance: | white crystals hygroscopic | Density: | 1.0740 g/cm3 |
| Melting point: | 400 °C (752 °F | Boiling point: | 500 °C (932 °F | Solubility in water: | soluble, reacts with water |
| Solubility: | soluble in liquid ammonia, amines, pyridine | Flash point: | 70 °C (158 °F | Autoignition temperature: | ca. 220 °C (428 °F |
| Explosive limits: | 3% | LD50 (median dose): | 160 mg/kg (Oral - Rat) 230 mg/kg (Dermal - Rabbit) | Assay: | 98% |
Product Description
Good quality Sodium borohydride white crystal raw powder material for plastic industry vesicant no 16940-66-2
Name:Sodium borohydride
EINECS:241-004-4
Molecular Formula:NaBH4
Registry Number:16940-66-2
Synonyms:SBH; Sodium tetrahydroborate; Sodiumborohydridepowder; Sodiumborohydrideonneutralalumina; Sodiumborohydridepellets; Sodiumborohydridetablets; Sodiumborohydridewhitepowder; Sodium tetrahydridoborate
Chemical Properties
Appearance:white crystalline powder
Molecular Weight:37.83
Density:1.07
Boiling Point:500°C
Melting Point:400℃ (dec.)
Flash Point:69℃
Storage Temperature:Store at RT.
Water solubility: 550 g/L (25 °C)
Stability:Stability Stable, but reacts readily with water (reaction may be violent). Incompatible with water, oxidizing agents, carbon dioxide, hydrogen halides, acids, palladium, ruthenium and other metal salts, glass. Flammable solid. Air-sensitive.
NaBH4 will reduce many organic carbonyls, depending on the precise conditions. Most typically, it is used in the laboratory for converting ketones and aldehydes to alcohols. It will reduce acyl chlorides, thiol esters and imines. Under typical conditions, it will not reduce esters, amides, or carboxylic acids. At room temperature, the only acid derivatives it reduces are acyl chlorides, which are exceptionally electrophilic.
Many other hydride reagents are more strongly reducing. These usually involve replacing hydride with alkyl groups, such as lithium triethylborohydride and L-Selectride (lithium tri-sec-butylborohydride), or replacing B with Al. Variations in the counterion also affect the reactivity of the borohydride.
The reactivity of NaBH4 can be enhanced or augmented by a variety of compounds. Oxidation with iodinein tetrahydrofuran gives the borane–tetrahydrofuran complex, which can reduce carboxylic acids.Likewise, the NaBH4-MeOH system, formed by the addition of methanol to sodium borohydride in refluxing THF, reduces esters to the corresponding alcohols. Mixing water or an alcohol with the borohydride converts some of it into unstable hydride ester, which is more efficient at reduction, but the reductant will eventually decompose spontaneously to give hydrogen gas and borates. The same reaction can run also intramolecularly: an α-ketoester converts into a diol, since the alcohol produced will attack the borohydride to produce an ester of the borohydride, which then reduces the neighboring ester. The combination of NaBH4 with carboxylic acids results in the formation of acyloxyborohydride species. These can perform a variety of reductions not normally associated with borohydride chemistry, such as alcohols to hydrocarbons and nitriles to primary amines.
Coordination chemistry
BH4− is a ligand for metal ions. Such borohydride complexes are often prepared by the action of NaBH4 (or the LiBH4) on the corresponding metal halide. One example is the titanocene derivative:
2 (C5H5)2TiCl2 + 4 NaBH4 → 2 (C5H5)2TiBH4 + 4 NaCl + B2H6 + H2
Hydrogen source
In the presence of metal catalysts, sodium borohydride releases hydrogen. Exploiting this reactivity, sodium borohydride is used in prototypes of the direct borohydride fuel cell. The hydrogen is generated for a fuel cell by catalytic decomposition of the aqueous borohydride solution:
NaBH4 + 2 H2O → NaBO2 + 4 H2 (ΔH < 0)
Applications
The principal application of sodium borohydride is the production of sodium dithionite from sulfur dioxide: Sodium dithionite is used as a bleaching agent for wood pulp and in the dyeing industry.
Sodium borohydride reduces aldehydes and ketones to give the related alcohols. This reaction is used in the production of various antibiotics including chloramphenicol, dihydrostreptomycin, and thiophenicol. Various steroids and vitamin A are prepared using sodium borohydride in at least one step.
Sodium borohydride is used as reducing agent in the synthesis of gold nanoparticles.
Sodium borohydride has been considered as a solid state hydrogen storage candidate. Although practical temperatures and pressures for hydrogen storage have not been achieved, in 2012 a core–shell nanostructure of sodium borohydride was used successfully to store, release and reabsorb hydrogen under moderate conditions.
Safety
Sodium borohydride is a source of basic borate salts which can be corrosive, and hydrogen or diborane, which are both flammable. Spontaneous ignition can result from solution of sodium borohydride in dimethylformamide.
The products we can supply:
Hot Sale steroid hormone:
1
Metandienone
72-63-9
2
Trenbolone Acetate
10161-34-9
3
Oxandrolone
53-39-4
4
Fluoxymesterone
76-43-7
5
Testosterone undecanoate
5949-44-0
6
Testosterone propionate
57-85-2
7
Testosterone Sustanon250
--
8
Turinabol(4-Chlorotestosterone acetate)
855-19-6
9
Mestanolone
521-11-9
10
Methenolone acetate
434-05-9
11
Nandrolone phenylpropionate
62-90-8
12
Boldenone undecylenate (Equipoise)
13103-34-9
13
Boldenone Cypionate
106505-90-2
14
Drostanolone enanthate
--
15
7-keto DHEA(7-oxo DHEA)
1449-61-2
16
Dehydroepiandrosterones
53-43-0
17
Trenbolone actetate (parabolan)
10161-34-9
18
Trenbolone cyclohexylmethylcarbonate
23454-33-3
19
Ternbolone Enanthate
--
20
Trenbolone
10161-33-8
Hot sale Polypeptide Hormones:
21
Melanotan II (10mg/vial)
121062-08-6
22
Selank (5mg/vial)
129954-34-3
23
DSIP (2mg/vial)
62568-57-4
24
Gonadotropin(2mg/vial)
71447-49-9
25
HG Fragment 176-191 (2mg/vial)
--
26
Oxytocin (2mg/vial)
50-56-6
27
Ipamorelin(2mg/vial)
170851-70-4
28
PT-141(10mg/vial)
--
29
GHRP-2(5mg/vial 10mg/vial)
158861-67-7
30
MGF(2mg/vial)
--
Male Enhancement /Sex Products:
31
Sildenafi Citrate(Viagr)
171599-83-0
32
Tadalafi(Ciali)
171596-29-5
33
Vardenafil (Levitr)
224785-91-5
34
119356-77-3
35
Dutasteride
164656-23-9
Weight Loss Powder
36
L(-)-Carnitine
541-15-1
37
Rimonabant
158681-13-1
38
Orlistat
96829-58-2
39
Turinabol
855-19-6
40
Lorerin hydrochloride
856681-05-5
Antineoplastic Powder:
41
Letrozol
112809-51-5
42
Anastrozol (Arimidex)
120511-73-1
43
L-Triiodothyronine(T3)
55-06-1
44
Trilostan
13647-35-3
45
Formestan
566-48-3
Surface Anesthesia Powder:
46
Benzocaine
94-09-7
47
Tetracaine Hydrochloride
136-47-0
48
Procaine Hydrochloride
51-05-8
49
Lidocaine Hydrochloride(Lidocaine HCL)
73-78-9
50
Xylocaine
137-58-6
51
Procaine hydrochloride
51-05-8
52
Proparacaine hydrochloride
5875-06-9
Safe Organic Solvent
53
gamma-Butyrolactone(GBL) γ-Butyrolactone
96-48-0
54
Benzyl alcohol(BA)
100-51-6
55
Ethyl Oleate
111-62-6
56
Benzyl Benzoate(BB)
120-51-4
57
Grape Seed Oil
85594-37-2
Pharmaceutical raw materials
58
Griseofulvin
126-07-8
59
Pregabalin
148553-50-8
60
Chlorpheniramine maleate
113-92-8
61
Paracetamol
103-90-2
62
Yohimbine HCl
65-19-0
63
Phenacetins
62-44-2
64
Quinine
130-95-0
65
Dextromethorphan Hydrobromide
6700-34-1

More products information, please contact me Freely.Heres my contact.

Skype:Shun Sun1987

E-mail:

WhatsAPP:+8618872220694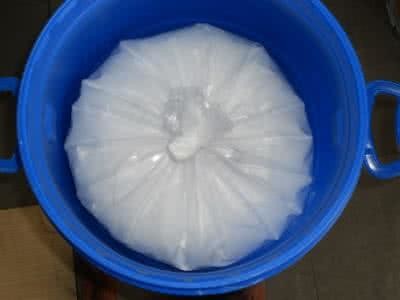 Sodium Borohydride Medical Raw Material For Plastic Industry Vesicant 16940-66-2 Images
Contact Us
Hongkong Pengfei Pharmaceutical  Technology  Co.,Ltd

Address

Phone(Working Time)

Fax