Hongkong Pengfei Pharmaceutical  Technology  Co.,Ltd

Hongkong Pengfei Pharmaceutical  Technology  Co.,Ltd Choose us, best, professional steroid team wa
Home>Products>Pharmaceutical Raw Materials>Food Additive Aspartame Pharmaceutical Raw Materials Powder Sweetener 22839-47-0
English
Food Additive Aspartame Pharmaceutical Raw Materials Powder Sweetener 22839-47-0
Hongkong Saichuang

Food additive

Hubei China

ISO9001

100grams

Negotiated

25kg/drum

Within 3-7days after received payment

T/T, Western Union, MoneyGram

5000kg per month
Hongkong Pengfei Pharmaceutical  Technology  Co.,Ltd
Hongkong Pengfei Pharmaceutical  Technology  Co.,LtdChina
Hongkong Pengfei Pharmaceutical  Technology  Co.,Ltd2020-07-10 09:46:19

Welcome to my shop! Glad to serve you! Please send your question!
Product Details
Product Name:
Aspartame
Synonyms:
N-(L-α-Aspartyl)-L-phenylalanine, 1-methyl ester
Number:
22839-47-0
ChEBI:
CHEBI
ChemSpider:
118630
DrugBank:
DB00168
E number:
E951
KEGG:
C11045
UNII:
Z0H242BBR1
Chemical formula:
C14H18N2O5
Molar mass:
294.31 g·mol−1
Density:
1.347 g/cm3
Melting point:
246 to 247 °C (475 to 477 °F
Boiling point:
decomposes
Solubility in water:
Sparingly soluble
Solubility:
Slightly soluble in ethanol
Acidity (pKa):
4.5–6.0
Appearance:
White crystal powder
Purity:
98.0%~102.0%
Molecular Fomula:
C14H18N2O5
Product Description
High quality food additive Aspartame raw material powder sweetener 22839-47-0
Aspartame is an artificial, non-saccharide sweetener used as a sugar substitute in some foods and beverages. In the European Union, it is codified as E951. Aspartame is amethyl ester of the aspartic acid/phenylalanine dipeptide. It was first sold under the brand nameNutraSweet. It was first synthesized in 1965, and the patent expired in 1992.
The safety of aspartame has been the subject of several political and medical controversies, United States congressional hearings and Internet hoaxes since its initial approval for use in food products by the U.S. Food and Drug Administration (FDA) in 1981. The European Food Safety Authority concluded in its 2013 re-evaluation that aspartame and its breakdown products are safe for human consumption at current levels of exposure, corroborating other medical reviews. However, because its breakdown products include phenylalanine, aspartame must be avoided by people with the genetic condition phenylketonuria(PKU).
Chemistry
Aspartame is a methyl ester of the dipeptide of the natural amino acids L-aspartic acid and L-phenylalanine. Under strongly acidic or alkaline conditions, aspartame may generate methanol by hydrolysis. Under more severe conditions, the peptide bonds are also hydrolyzed, resulting in free amino acids.
While known aspects of synthesis are covered by patents, many details are proprietary. Two approaches to synthesis are used commercially. In the chemical synthesis, the two carboxyl groups of aspartic acid are joined into an anhydride, and the amino group is protected by converting it to a functional group that will not interfere in the next reaction. Phenylalanine is converted to its methyl ester and combined with the N-protected aspartic anhydride; then the protecting group is removed from aspartic nitrogen by acid hydrolysis. The drawback of this technique is that a byproduct, the bitter-tasting β-form, is produced when the wrong carboxyl group from aspartic acid links to phenylalanine. A process using an enzyme from Bacillus thermoproteolyticus to catalyze the condensation of the chemically altered amino acids will produce high yields without the β-form byproduct. A variant of this method, which has not been used commercially, uses unmodified aspartic acid, but produces low yields. Methods for directly producing aspartyl-phenylalanine by enzymatic means, followed by chemical methylation, have also been tried, but not scaled for industrial production.
Mechanism of action
The perceived sweetness of aspartame (and other sweet substances like acesulfame K) in humans is due to its binding of the heterodimer G-protein coupled receptor formed by the proteins TAS1R2 and TAS1R3.
Properties and use
Aspartame is approximately 200 times sweeter than sucrose (table sugar). Due to this property, even though aspartame produces four kilocalories of energy per gram (17 kJ/g) when metabolized, the quantity of aspartame needed to produce a sweet taste is so small that its caloric contribution is negligible. The taste of aspartame and other artificial sweeteners differs from that of table sugar in the times of onset and how long the sweetness lasts, though aspartame comes closest to sugars taste profile among approved artificial sweeteners.The sweetness of aspartame lasts longer than that of sucrose, so it is often blended with other artificial sweeteners such as acesulfame potassium to produce an overall taste more like that of sugar.
Like many other peptides, aspartame may hydrolyze (break down) into its constituent amino acids under conditions of elevated temperature or high pH. This makes aspartame undesirable as a baking sweetener, and prone to degradation in products hosting a high pH, as required for a long shelf life. The stability of aspartame under heating can be improved to some extent by ening it in fats or in maltodextrin. The stability when dissolved in water depends markedly on pH. At room temperature, it is most stable at pH 4.3, where its half-life is nearly 300 days. At pH 7, however, its half-life is only a few days. Most soft-drinks have a pH between 3 and 5, where aspartame is reasonably stable. In products that may require a longer shelf life, such as syrups for fountain beverages, aspartame is sometimes blended with a more stable sweetener, such as saccharin.
Aspartames major decomposition products are its cyclic dipeptide (in a 2,5-diketopiperazine, or DKP, form), the de-esterified dipeptide (aspartyl-phenylalanine), and its constituent components, phenylalanine, aspartic acid, and methanol. At 180 °C, aspartame undergoes decomposition to form a diketopiperazine derivative.
In products such as powdered beverages, the amine in aspartame can undergo a Maillard reaction with the aldehyde groups present in certain aroma compounds. The ensuing loss of both flavor and sweetness can be prevented by protecting the aldehyde as an acetal.
Descriptive analyses of solutions containing aspartame report a sweet aftertaste as well as bitter and off-flavor aftertastes.
Discovery and approval
Aspartame was discovered in 1965 by James M. Schlatter, a chemist working for G.D. Searle & Company. Schlatter had synthesized aspartame as an intermediate step in generating a tetrapeptide of the hormone gastrin, for use in assessing an anti-ulcer drug candidate. He discovered its sweet taste when he licked his finger, which had become contaminated with aspartame, to lift up a piece of paper. Torunn Atteraas Garinparticipated in the development of aspartame as an artificial sweetener.
In 1975, prompted by issues regarding Flagyl and Aldactone, a U.S. FDA task force team reviewed 25 studies submitted by the manufacturer, including 11 on aspartame. The team reported "serious deficiencies in Searles operations and practices". The FDA sought to authenticate 15 of the submitted studies against the supporting data. In 1979, the Center for Food Safety and Applied Nutrition (CFSAN) concluded, since many problems with the aspartame studies were minor and did not affect the conclusions, the studies could be used to assess aspartames safety.
In 1980, the FDA convened a Public Board of Inquiry (PBOI) consisting of independent advisors charged with examining the purported relationship between aspartame and brain cancer. The PBOI concluded aspartame does not cause brain damage, but it recommended against approving aspartame at that time, citing unanswered questions about cancer in laboratory rats.
Citing data from a Japanese study that had not been available to the members of the PBOI, and after seeking advice from an expert panel that found fault with statistical analyses underlying the PBOIs hesitation, yet argued against approval, FDA commissioner Hayes approved aspartame for use in dry goods. In 1983, the FDA further approved aspartame for use in carbonated beverages, and for use in other beverages, baked goods, and confections in 1993. In 1996, the FDA removed all restrictions from aspartame, allowing it to be used in all foods.
Several European Union countries approved aspartame in the 1980s, with EU-wide approval in 1994. The European Commission Scientific Committee on Food reviewed subsequent safety studies and reaffirmed the approval in 2002. The European Food Safety Authority reported in 2006 that the previously established Acceptable daily intake was appropriate, after reviewing yet another set of studies.
Specifications:
DESCRIPTION

off-white or white crystalline powder with strong sweet taste, its dilute solution is approximately 180 times sweeter than sucrose

Chemical Name

a-L-aspartyl-L-phenylalanine methyl ester

Molecular Formula

C14H18N2O5

Structural Formula

Molecular Weight

294.3

SPECIFICATION (Executive Standard: GB 22367-2008,also meets the international standards of FCC,BP,VSP ect.)

Assay(of C14H18N2O5)

98.0%~102.0%

Specific Rotation

+14.5°C ~ +16.5°C

Loss On Drying

4.5% Max

Residue On Ignition

0.2% Max

Heavy Metals (as Pb)

10mg/kg Max

5-benzyl-3,6-dioxo-2-piperazineacetic acid

1.5% Max

Other Related Substances

2.0% Max

Transmittance

Pass test

MAIN FUNCTION AND PURPOSE

Aspartame is a new-style intense sweetener of amino acid. It is a dipeptide compound made from L-aspartic acid and L-phenylalanine. It has no after taste such as bitter, chemical and metal taste. Aspartame can enhance the flavor of fruit and reduce the bitterness of coffee. Furthermore, aspartame can decrease calories effectively, and it will not cause decayed tooth. Aspartame has the same metabolic function as protein.

Aspartame has many advantages such as good flavor, intense sweetness, low calories and high safety. It is widely used in carbonated beverage, jam, instant coffee, frozen milk products, chewing gum, sweetmeat, salad dressing. Aspartame also can be made into different forms, such as granule, troche, powder or liquor. and added as the substitution of saccharose into normal sweetmeats which adapt to diabetes and adiposis sufferers.

PACKING

25kg net weight in cardboard drum or according to customer requirements.

STORAGE

Kept airtightly in a light-proof, dry and cool place.
Why Chooose us?
1) For Aspartame, our quality complies with FCC,USP-NF,BP and EP, supplying Aspartame powder, Granular, Fine Granular, UFG, HDP and Super Fine Powder. Aspartame used wildly in food and drink as a low calorie artificial sweetener, also in pharmaceutical industry.
3) We can arrange shipment in 10-15 days after you confirm the order.
4) We will be responsible if there is any quality problem after you receiving our goods.
5) Flexible payment terms to meet your demands from different countries.

6) All customers will get the best service from us. Your emails will be replied in 24 hours. Also welcome to call us freely if any questions.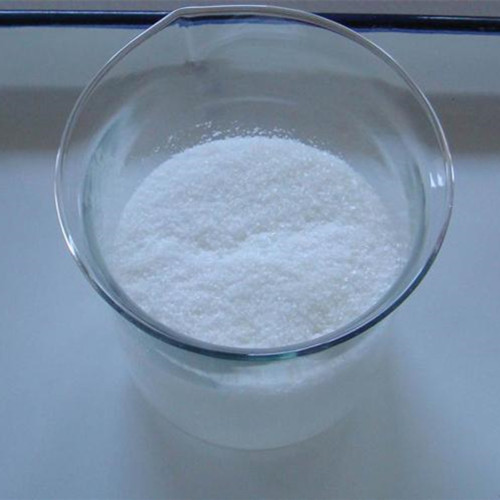 Food Additive Aspartame Pharmaceutical Raw Materials Powder Sweetener 22839-47-0 Images
Contact Us
Hongkong Pengfei Pharmaceutical  Technology  Co.,Ltd

Address

Phone(Working Time)

Fax