Hongkong Pengfei Pharmaceutical  Technology  Co.,Ltd

Hongkong Pengfei Pharmaceutical  Technology  Co.,Ltd Choose us, best, professional steroid team wa
Home>Products>Fat Loss Steroids>Stearoyl Vanillylamide Fat Loss Steroids for weight loss Supplements without
English
Stearoyl Vanillylamide Fat Loss Steroids for weight loss Supplements without
Hongkong SaiChuang

58493-50-8

China

ISO9001

10g

negotiable USD

as request

within 24 hours after payment

Western Union, L/C, MoneyGram, T/T, Bitcoin, Bank Transfer

1600KG/month
Hongkong Pengfei Pharmaceutical  Technology  Co.,Ltd
Hongkong Pengfei Pharmaceutical  Technology  Co.,LtdChina
Hongkong Pengfei Pharmaceutical  Technology  Co.,Ltd2020-07-10 09:46:19

Welcome to my shop! Glad to serve you! Please send your question!
Product Details
Name:
Stearoyl Vanillylamide
CAS:
58493-50-8
MF:
C26H45NO3
MW:
419.64
Purity:
99%
Storage:
2-8°C
Appearance:
White to off-white powder
Origin:
China
Product Description
Newest fat burner powder Stearoyl Vanillylamide for weight loss Supplements without side effect
Product: name Stearoyl vanillylamide
Synonyms: C18-VA, N-Vanillyloctadecanamide,Capsaicin Analog
CAS number: 58493-50-8
Molecular Formula: C26H45NO3
Molecular : Weight 419.64
Specifications: 98%, 99%
Appearance/color : White to off-white powder
Package 1kg/bag, 25kg/drum
What is Stearoyl Vanillylamide?
Stearoyl Vanillylamide is a relatively new performance enhancing ingredient, and not so many fat burner supplement manufacturers or bodybuilding fans, athletes know much about it. If you google this product, no more than 2000 results come out, and no Wikipedia introduction is available. This is why we write this article on stearoyl vanillylamide, and tell you everything you should know about stearoyl vanillylamide.
How does Stearoyl Vanillylamide work?
If you have been focusing on weight problems research in the past couple of years, you've likely heard about the transient receptor potential vanilloid (TrpV1). Multiple researches have shown Stearoyl vanillylamide /capsaicin's capability to behave as a powerful TrpV1 agonist resulting in decreases in body fat and increases in energy expenditure. Research entitled "Swimming Capacity of Rodents Is Elevated by Dental Administration of the Nonpungent Capsaicin Analog, Stearoyl Vanillylamide" is an experiment on mice.
The transient receptor potential cation funnel V1 (TRPV1) activation by stearoyl vanillylamide stimulates the release of catecholamines for example adrenaline and noradrenaline in the adrenal medulla. Noradrenaline is really a major regulator of brown body fat activation, through β3 adrenoreceptor activation. Nonpungent capsaicin analogs happen to be shown to activate brown adipose tissue (BAT) while increasing energy expenditure in a human clinical trial. The net effect of this Brown Adipose Tissue activation is really a significant rise in body fat oxidation and expenditure. Two recent meta-analyses searching in the summation from the data determined that capsaicin supplementation increases VO2, energy expenditure and body fat reduction in humans.
A systematic overview of human clinical tests observed that regular use of capsaicinoids elevated energy expenditure, and considerably reduced abdominal adipose tissue levels. Chronic TRPV1 activation by nutritional TRPV1 agonists can increase phosphorylated amounts of protein kinase A (PKA) and endothelial NO synthase (eNOS), leading to peripheral vasodilation and a decline in blood pressure in hypertensive rats.
The oral administration of TRPV1 agonists prevents adipogenesis and obesity in mice given a higher-body fat diet. Stearoyl vanillylamide elevated lipolysis and oxidation of free essential fatty acids in rats, leading to elevated capacity of exercise. The rise in swimming capacity noted in mice was via enhanced adrenaline secretion, as noted by greater serum adrenaline levels in the mice given stearoyl vanillylamide. Stearoyl vanillylamide seems as potent and efficient as capsaicin in this regard.
Stearoyl Vanillylamide Benefits?
Stearoyl Vanillylamide is still under-researched for the time being, with only one preliminary study demonstrating performance benefits. Stearoyl Vanillylamide is similar to capsaicin, and may be good for weight loss purpose. According to latest research and study, stearoyl Vanillylamide is the new adrenaline booster and has been shown to increase swimming capacity in mice, compared to mice given a placebo, which may be a promising ingredient giving the effects seen in mice and could possibly, be an effective performance enhancer in bodybuilding supplements for bodybuilders, athletes, fitness fans.
Stearoyl Vanillylamide Side Effects?
Stearoyl Vanillylamide is rather new to the dietary supplement industry. Fat burning effects is still under study, and the adverse effects of stearoyl vanillylamide have not been reported yet.
Stearoyl Vanillylamide Dosage?
Stearoyl Vanillylamide is often combine with other fat burners, appetite suppressants, weight loss ingredients 30 minutes prior to the largest meals of the day. Most weight loss formula supplements are recommended to be taken optimally one hour before the meal. Supplements containing stearoyl vanillylamide often suggest 20mg stearoyl vanillylamide per serving with other ingredients in a capsule, and take 4 capsules a day, summing to 80mg each day. If Stearoyl Vanillylamide is taken alone, the dosage may need to increase accordingly. Always consult your doctor before taking any further move on doses.
Weight Loss Drugs
Hoodia Cactus
Conjugated Linoleic Acid
HGH FRAGMENT 176-191
Orlistat
Cetilistat
Synephrine
L-Carnitine
Rimonabant
Calcium pyruvate
Chromium picolinate
L-Triiodothyronine T3
Levothyroxine Sodium T4
Synephrine hydrochloride
Lorerin HCl Hemihydrate
Sodium 2,4-dinitrophenate()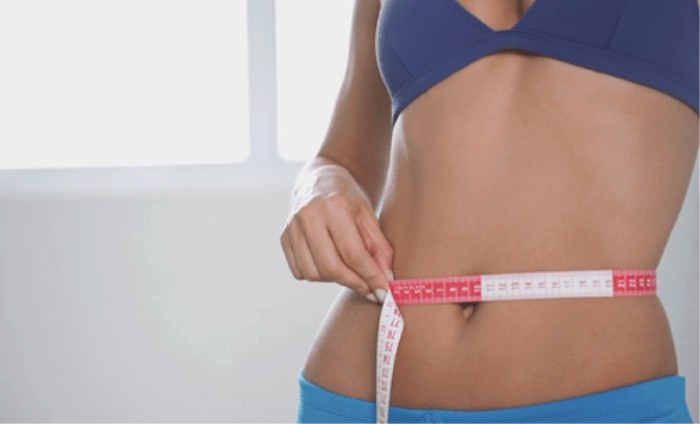 Stearoyl Vanillylamide Fat Loss Steroids for weight loss Supplements without Images
Contact Us
Hongkong Pengfei Pharmaceutical  Technology  Co.,Ltd

Address

Phone(Working Time)

Fax